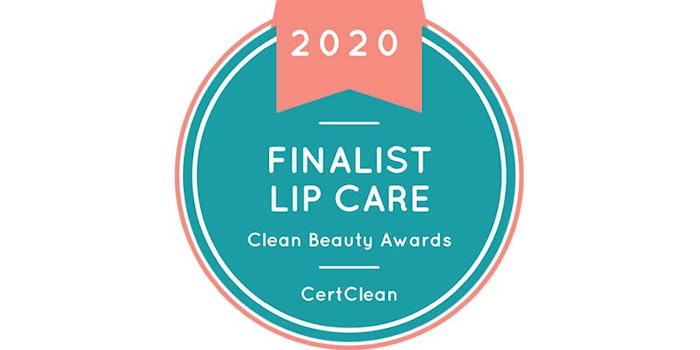 Pevonia Natural Skincare has been named a finalist in CertClean's 2020 Clean Beauty Awards in the lip care category. The winner will be announced in March.
Now in its fifth year, the Clean Beauty Awards celebrates the very best performing products, created with the healthiest ingredients, from around the world. CertClean's goal is to celebrate the power of the clean, or "free from," beauty movement through the annual Clean Beauty Awards, which is supported by an eminent panel of judges.
Pevonia's Rapid-Restore Lip Balm, which rehydrates, volumizes, and visibly smooths wrinkles and lines around the lip's contour, was named a finalist in this year's awards. By combining effective, safe and natural ingredients with decades of experience in professional skin care, Pevonia upholds its stellar leadership in skin rejuvenation and health.
"We are honored to receive this accolade in a highly competitive landscape," Maritza Rodriguez, global vice president of marketing and communications for Pevonia International, said. "Nearly thirty-years young, Pevonia's foundational ethos is to offer the world the finest natural, clean skincare made sustainably and formulated for truly visible skin-transformation."