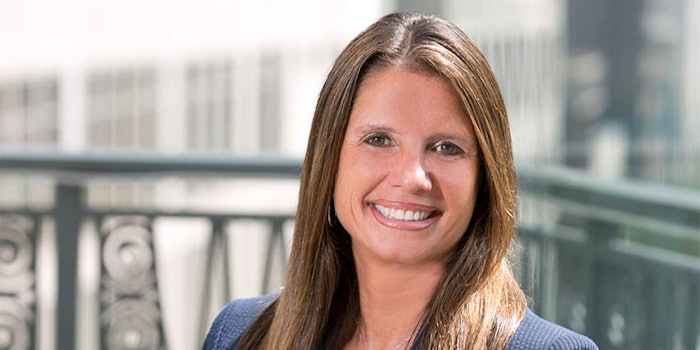 Hyatt has announced the appointment of hospitality industry veteran Susan Santiago as the senior vice president of Miraval Resorts, where she will be responsible for overseeing all aspects of the resort, including structure, development, strategy and operations. She will also be responsible for Miraval's expansion, starting with the Miraval Berkshires opening in May 2020.
Previously: Hyatt Lost Pines Resort Adds Blissful Holiday Treatment to Menu
Santiago brings more than 30 years of experience and a life-long enthusiasm for wellness to the Miraval team. As someone who believes in the healing power of food, Santiago previously pioneered the Hyatt's industry-leading food, which is thoughtfully sourced and carefully served. In her own kitchen, Santiago enjoys trying new plant-based recipes with her wife, inspired by Miraval's own recipes and conscious cooking food philosophy.
In her personal life, Santiago is an avid runner and has run in hundreds of races. She calls her regime, "active meditation," as she practices mindfulness through breathwork and mantras during her runs. Santiago also takes her running on the road with her to the various cities she's traveled to through her work with the Hytatt.
As someone who loves traveling, Santiago is passionate about the therapeutic and transformative powers of travel. This same passion is what led her to embark on a career in hospitality. During her 27-year tenure at Hyatt, she has achieved numerous firsts, including being the first female general manager in the Caribbean and the first female area vice president for Hyatt hotels in Southern California.
Santiago was Hyatt's first female vice president of food and beverage, where she oversaw a $2 billion food and beverage business at full-service Hyatt hotels, and most recently, she was senior vice president of global select service operations at Hyatt.
The strides she's taken in her career have earned her several recognitions and made her a role model for women in hospitality. Santiago's accolades are notable, she has earned a coveted spot on The Association of Latino Professionals for America's 50 Most Powerful Latinas in Business list. She was recognized as one of the "Top Five Latino Executives of the Year" by Latina Style Magazine. She was also named one of the "50 Business Leaders of Color" by Chicago United and most recently an OUTstanding LGBT+ Executive Role Model, which is a list supported by Yahoo!
Santiago also serves on the board of directors for the American Hotel & Lodging Association Women in Lodging and a member of Hyatt Latinos and Women@Hyatt. She also serves as co-chari of HyPride, which includes 30 chapters for members and allies of the LGBT+ community and colleagues worldwide connecting, mentoring and inspiring each other.
"Miraval's mission to better the lives of its guests through holistic wellness is something that I have long admired and sought to achieve in my own life," Santiago said. "I am confident that together our team will continue to push boundaries in the wellness industry, with the powerful combination of Miraval's mindfulness philosophy and Hyatt's purpose – we care for people so they can be their best."