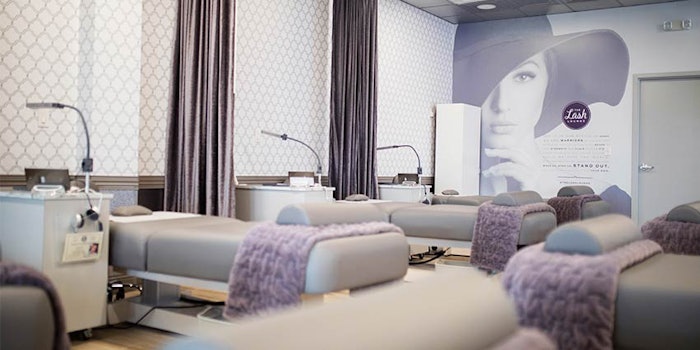 Eyelash salon franchise The Lash Lounge has announced the opening of its 100th location in New Orleans.
Related: Long Live the Lash Serum
After partnering with the franchise-focused growth equity firm Franworth, The Lash Lounge has seen extensive growth and has plans in motion for further expansion over the next several years, with nearly 200 units under development nationwide.
Related: Lifting and Tinting Lashes
The Lash Lounge New Orleans-Mid City salon, 421 N. Carrollton Avenue, Suite 2A, is owned and operated by new franchisees Jeremie Ertle and Jamie Larson. The co-owners are experienced sales and management professionals in the New Orleans community. Larson has been a lash artist for seven years and recently became a certified trainer for The Lash Lounge. The duo will be bringing two additional salons to Louisiana over the next few years.
"Since enlisting Franworth to assist us with rapidly scaling our business, we have consistently accelerated our growth throughout the country, and we couldn't be more excited to celebrate the monumental opening of our 100th salon," said Meg Roberts, CEO and president of The Lash Lounge. "As pioneers in the single-service boutique beauty segment, we offer premium services and high-quality products that simply can't be found anywhere else. We look forward to celebrating our most recent grand opening with the residents of this one-of-a-kind city and introducing the New Orleans community to The Lash Lounge's signature experience."
"Jeremie and I are extremely excited and honored to be a part of this milestone achievement for The Lash Lounge brand," said Larson. "We've been interested in opening an eyelash franchise for several years and are so thankful to have finally found a partner whose values align with ours. With advancements in resources, training and capital, the brand has truly refined the art of customized lash applications and we're excited to become New Orleans's destination for premier eyelash extensions and services."