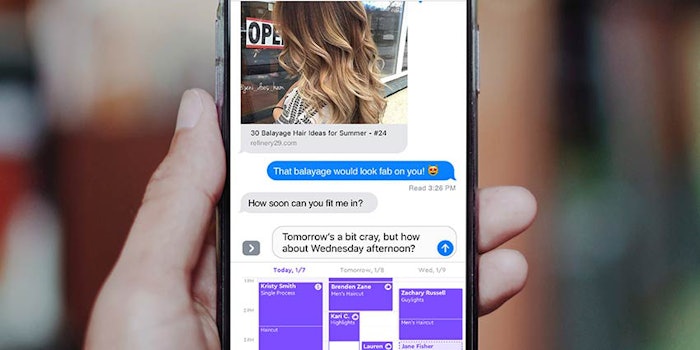 Boulevard, a new business management platform, has entered the spa and salon market. Boulevard is designed with cloud-based software that allows staff to personalize orchestrated operations, and combines self-booking, automated business operations and actionable performance data into one platform.
On average, Boulevard has decreased front desk hours by 32% and phone calls by 56% while increasing overall revenue by 12%, according to its press release.
Highlighted benefits
Connected workflow. Booking and business dashboard is unified for appointments, payments, scheduling, client profiles, inventory, reports, etc.
Control. Have the ability to customize scheduling/staff settings, pricing, etc. at brand and location level.
AI-powered scheduling. Evenly-paced appointments stack calendars and lessen unnecessary downtime.
Payment processing. Wallet-free checkout fees allow front desk people to focus on the client, upsell products and manage the front of house.
Convenient communication. Confirm, reschedule and send customizable appointment reminders.
Bottom-lines. Customizable reports allow users to easily understand business performance and decide where energy should be focused.
"Sean and myself are not from the beauty industry but have surrounded ourselves with the best of the best, including some of the most prestigious, successful salon and spa brands," said Boulevard co-founder Matt Danna. "After working behind the front desk for months ourselves, we were able to learn, synthesize, and systematize best practices, while also providing and applying relevant learnings from other industries. The result is a platform that not only elevates the client experience, but drives significant revenue for business."