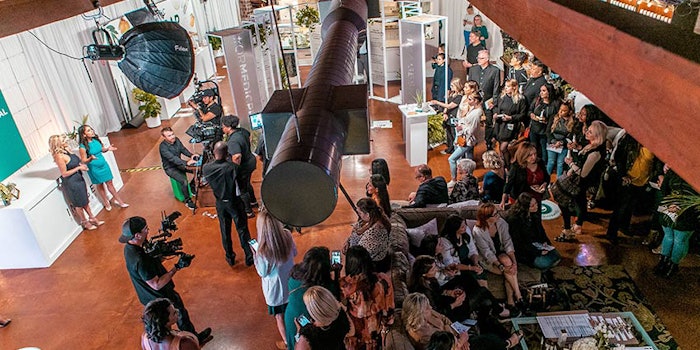 Image Skincare has launched its new seven product collection, Ormedic, over Facebook live. Ormedic's formula is constructed with certified organic ingredients, including aloe vera, turmeric and grape water, and is designed to protect the skin from environmental stressors.
The virtual tour of the Ormedic collection has reached over 12,000 people on Image Skincare's social media platform and represents a first for a skin care brand to be displayed to professionals over Facebook.
Ormedic was recently introduced to influencers, celebrity make-up artists, on-air beauty experts and media at the Image Skincare Greenhouses in Beverly Hills and Chicago. The events featured "sensory" experiences surrounding the collection, a health and wellness menu that incorporates the collection's ingredients and on-site licensed estheticians who offered facials to attendees.
"The Ormedic collection is the ultimate natural, and the ultimate balancing act: a synthesis of potent botanicals with clinically smart ingredients that nourish, restore optimal balance to the skin and build up defenses against stressors of early aging," said Janna Ronert, Image Skincare founder and chairwoman.
"We are so proud to be the first professional skin care brand to introduce the new natural Ormedic collection via Facebook Live," said Ronert. "Through this unique social media platform experience, we were able to reach thousands of loyal professionals and valued partners around the world as if we were all in the same room. This type of marketing strategy is truly a testament to Image Skincare's ongoing innovation and exciting direction moving forward."