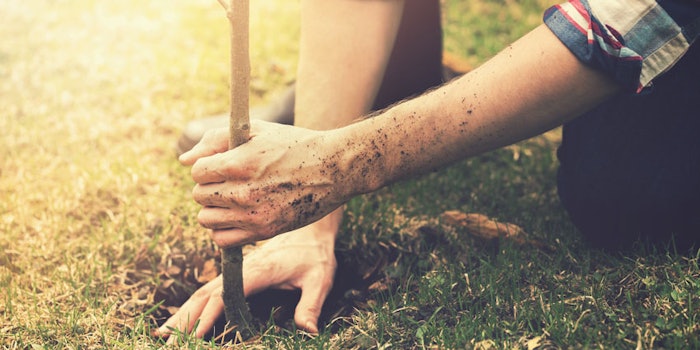 Bioelements cares about removing pollution—both from skin and the environment. To that end, it has partnered with One Tree Planted and set a goal to create a forest that can remove 24,000 pounds of carbon from the atmosphere,
For every Urban Undo Cleanser that is sold, Bioelements will donate month to One Tree Planted to help plant trees in Colorado. Much like how forests and trees act like vacuums in cleaning the air by absorbing harmful carbon, the Urban Undo Cleanser has a clay and copper formula that vacuums up and cleanses cellular toxins from the skin. 
"Since our company was founded in 1991, our goal has always been to give back," said Callie Lushina, vice president of Marketing for Bioelements. "We knew that partnering with the amazing team at One Tree Planted could make a real difference. Our home state of Colorado has 24.4 million acres of forests, which provide huge ecological, social and economic benefits, but these forests face serious threats, including insect infestations, long-term drought and forest fires. We're proud of the work One Tree Planted is doing in Colorado – and we're thrilled to help with each Urban Undo Cleanser sold,' Lushina concluded.