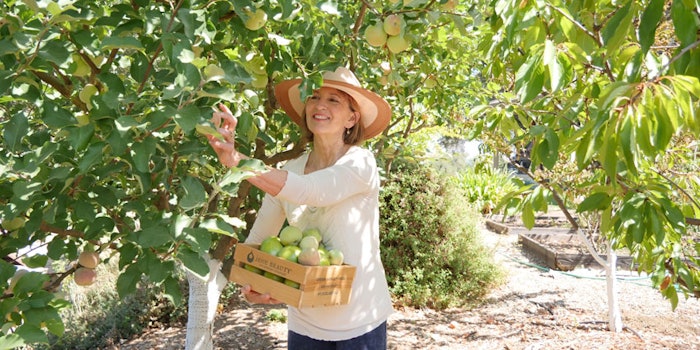 Karen Behnke, the founder of Juice Beauty, was given the Goldman Sachs award as one of the 100 Most Intriguing Entrepreneurs on October 16, 2019. Behnke will be honored by Goldman Sachs at the Goldman Sachs Builders and Innovators Summit in Santa Barbara, California. 
"True innovation is built from a diversity of perspectives and experiences," said David M. Solomon, CEO of Goldman Sachs. "Our Builders and Innovators Summit brings together a collective of impressive future leaders who are striving to drive meaningful change. For 150 years, Goldman Sachs has supported entrepreneurs as they launch and grow their businesses. That's why we are pleased to recognize Karen Behnke as one of the most intriguing entrepreneurs of 2019."
Goldman Sachs selected Behnke as one of the 100 entrepreneurs from multiple industries spanning worldwide due to her key role in playing a pioneer in the clean beauty movement for 14 years. In 2018, Behnke took her vision of "farm to beauty" even further by purchasing a 20-acre farm located in the heart of Sonoma Wine Country in Healdsburg, California. The farm is crucial in further bringing Juice Beauty's mission and values to life. 
"As a lifelong serial wellness entrepreneur, this honor not only recognizes me but our retailer partners, our amazing products and our dedicated employees," said Behnke. "I started when women in business weren't widely accepted, and I am proud that I've broken barriers not only for women but in industries that I've helped pioneer. I set out to radically transform the beauty industry and it is such an honor to be recognized by such a reputable company as Goldman Sachs."