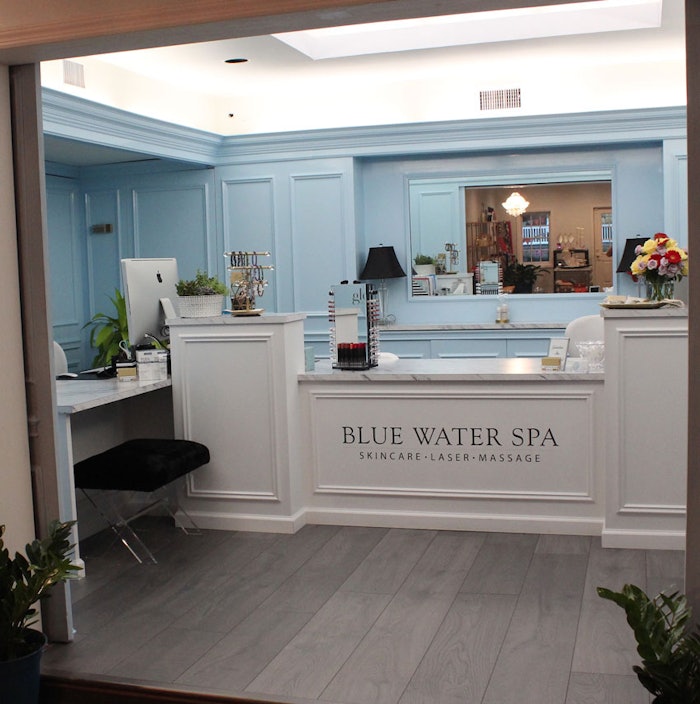 Blue Water Spa in Oyster Bay, New York is proud to announce its grand re-opening, which includes a renovation of its first floor spaces.
The spa held its grand reopening on Sept. 21, 2019 at its historic location in Oyster Bay in its 200-year old Oceanic House. Nassau County Legislator, Joshua Lafazan, was onsite to congratulate the spa on its renovation.
The 1,500 square foot renovated first floor, an additional space to the existing two floors, will house the new retail shop, product demo area, additional treatment room and luxurious new reception area. The renovation took two months and signifies the Blue Water Spa's expansion from two floors to all three floors of the Oceanic House.
To celebrate the long-term commitment of Blue Water Spa to the Oyster Bay community, it offered significant discounts on products and service treatments to anyone that attended the event.
Blue Water Spa also supported the Olivia Hope Foundation at the event and during the entire month of September, Childhood Cancer Awareness Month. Blue Water Spa sold raffle tickets for $5 each for a chance to win $1,000 in product and service treatment prizes and all money raised for the raffle will go to the Olivia Hope Foundation.