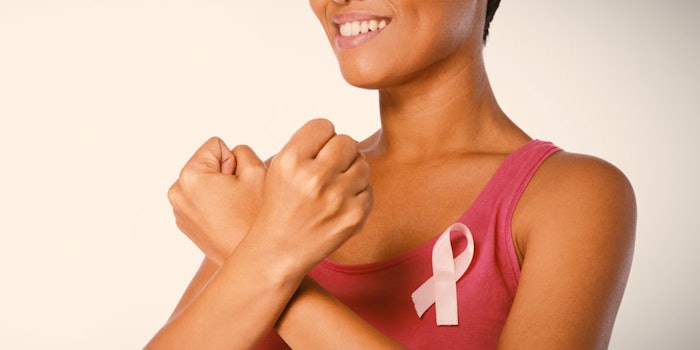 October is Breast Cancer Awareness month, and in a field where changing lives and bringing joy to our clients is our main purpose, it's good to know how you can make a difference this month. That's why we've rounded up different brands and spas that are putting in an effort to make a difference for Breast Cancer Awareness to hopefully give you some ideas on how you can make a difference too. 
3 Spas Making a Difference
Conrad Macao Cotai Central. This Conrad Hotel and Resort is celebrating Breast Cancer Awareness month by partaking in their eighth annual Pink Inspired campaign that included a month of thinking pink through their menus at selected restaurants, spa treatments, charity lunch, games and more throughout October. This is to support the Hong Kong Cancer Fund's (HKCF) breast cancer awareness campaign. To honor the campaign and support breast cancer awareness the hotel will also be changing its floral arrangements, decorations and external lighting into a passion pink.
Carillon Miami. This spa is hosting a Breast Cancer Day Retreat on Saturday, October 12, 2019. In partnership with the National Breast Cancer Foundation (NBCF), a portion of the event's proceeds will be donated to support in educating women while making a difference in the local community. The retreat will include highlights like a "Gentleness" meditation, yoga sessions, stream of consciousness journaling and non-reactive listening. There are two packages to choose from that include 20% off services with a holistic therapist, a motivational session with an oncology nurse practitioner and a one-on-one consultation with the resorts medical director.
Opal Spa at Hutchinson Shores Resort & Spa. This spa is offering two different specials that welcome wellness and a portion of the proceeds from these treatments go to the American Cancer Society. The Pamper Me Pink package [50 min. $109] incorporates a blend of rose, clary sage and frankincense oils to rejuvenate the spirit. The Nourishing Rose Body Treatment [50 min. $109] provides intense hydration to the skin with a rich rose serum oil and cream cocoon wrap, and this is paired with a scalp massage to leave guests feeling uplifted. Each treatment also comes with a complimentary glass of sparkling rose. 
9 Brands Making a Difference
Pevonia. In honor of Breast Cancer Awareness month, Pevonia is planning to donate 5% of all October profits from the RS2 Rosacea Skincare Line and the Power Repair Rapid-Restore Neck & Chest Serum & Cream to the National Breast Cancer Foundation. 
Bel Mondo Beauty. This brand released their Moisture Renewal Mask in September 2019 that is tailored for skin care professionals who provide oncology spa services. This mask was developed in collaboration with Oncology Spa Solutions, a leader in oncology-care training for esthetiticians worldwide.
Grande Cosmetics. No stranger to supporting breast cancer awareness, Grande Cosmetics will be partnering with the Susan G. Komen Foundation, and they will be donating 50% of the proceeds from sales of the Breast Cancer Awareness Lash Junkie Duo Set to this charity. "We are so fortunate to have the opportunity to help women feel amazing both on the inside and out through our products. It's an honor to raise awareness and donate critical funds to Susan G. Komen Foundation," stated Alicia Grande, founder Grande Cosmetics.
NovaLash. In October 2019, NovaLash will be honoring Tonje Fjeldberg, former Lash Artist of the Year who is a survivor of breast cancer, by raising funds and awareness for the National Breast Cancer Foundation. For every Lash+doctor serum sold between September 1, 2019 and October 31, 2019, NovaLash will donate $5.00 to the NCBF.
OMM Collection. This brand will be celebrating Breast Cancer Awareness by donating a portion of the proceeds to the Susan G. Komen National Breast Cancer Foundation. Consumers can enter code "OMMAWARENESS" to receive 15% off any hair thickening or spa products. 
Color Up Therapeutics. This brand officially announced that they are oncology certified by Oncology Spa Solutions just in time for Breast Cancer Awareness Month. "

Through speaking with many patients, and a few oncologists, we have learned that oncology patients are scared to use anything that doesn't specify that it's 'oncology safe' because there are so many ingredients that can upset and cause a reaction on their very sensitive skin. Now, they can confidently Color Up their care with our carefully formulated products," stated Shauna Blanch, Color Up COO and co-owner. 

Eminence Organic Skin Care. As they have done in the past, Eminence will be donating $5 towards Breast Cancer Research for every Sweet Red Rose Whip Moisturizer that is sold.

Repechage. To go beyond donating to Breast Cancer Awareness foundations, Repechage is seeking to educate on oncology esthetics in two different Boot Camps. The first Boot Camp session will take place on October 28, 2019 from 12:00 pm to 4:00 pm. This session will cover addressing oncology esthetics and compromised skin care concerns. The second Boot Camp session, taking place on October 29, 2019 from 10:00 am to 4:00 pm will cover treatments and protocols for skin damage caused by various chemical treatments, the physiology of stress, aggressive treatments, illness and environmental factors, important skin care considerations for oncology treatments and treatments and protocols for environmentally-compromised skin.
Fearless Beauties. "

All women should be aware of their risk for breast cancer; it can affect women of every age, race, culture and ethnicity," stated Mary Nielsen, founder Fearless Beauties. This is why Fearless Beauties will be donating 10% of all book sales to the National Breast Cancer Foundation and more specifically their fund for mammograms and diagnostic services for women in need.