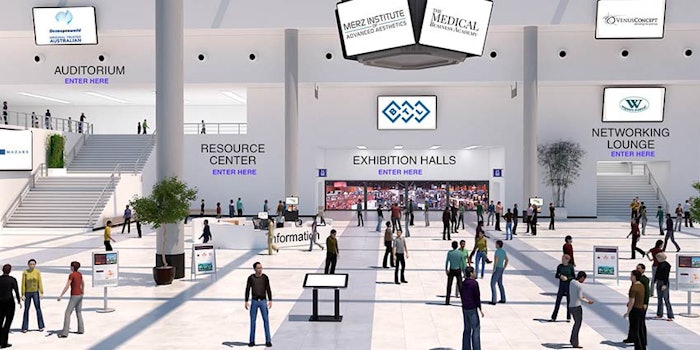 The Global Virtual Aesthetics Summit is coming to a laptop and tablet near you.
Taking place November 10-11, 2019, the event will be held over 48 continuous hours, featuring seminars and workshops from industry leaders. Guests can select their own time zone and language for the event, which will incorporate both clinical and business programs.
Related: The MyFaceMyBody Awards Go Virtual
Visitors can "visit" exhibition halls, attend lectures and take in hands-on demonstrations. In the Networking Lounge, they can engage in discussions with other professionals.
Topics will include stem cells, platelet rich plasma, growth factors, hair restoration techniques, genital aesthetics, fat transfer and thread, as well as the latest innovations in regards to lasers and energy devices. During the clinical program, 'The Masers and Essentials,' more than 20 esthetic injectors and skin experts will deliver hands-on training and offer tips on achieving the best patient outcomes.
Also on the agenda: presentations from more than 50 global business mentors, offering advice on everything from setting up an esthetic practice to social media and financial planning, and the MyFaceMyBody Awards.
For tickets or more information, visit https://www.myfacemybody.com/gvas/.