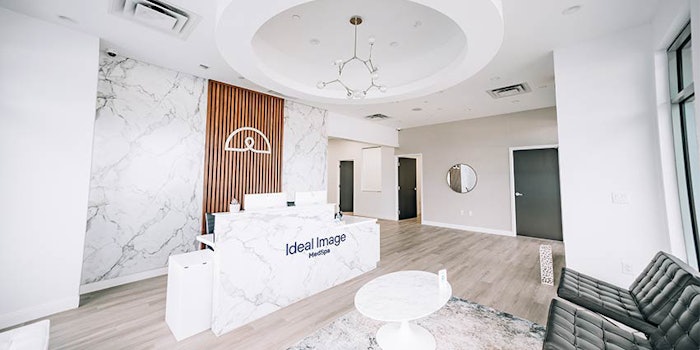 You'll soon start seeing many more Ideal Image MedSpas: the company has announced the expansion of its franchising opportunities and a new franchise leadership team.
Franchisees will be offered comprehensive support packages to open their location, including site-selection and market analysis; assistance with clinical design; marketing programs with advertising templates; social media; search engine optimization (SEO); newsletters; a toll-free call center; training for staff members; and ongoing operational support.
"This is a great opportunity for successful entrepreneurs who are looking to be part of the quickly growing aesthetics industry and build a tremendous business helping consumers look and feel their best naturally," said CEO David Prokupek. "As the nation's largest MedSpa concept, with more than 140 successful locations in the USA and Canada, we are excited to offer franchise opportunities to highly successful franchise operators."
The concept, which specializes in non-invasive skin, face and body treatments, is rapidly accelerating its footprint through both corporate and franchise expansion. In 2018, it added six corporate and two franchise locations.
Additionally, Michael Casey and Tom Petska have joined the company as chief development officer and vice president, franchise sale, respectively.
"Given our unique medical-driven business model, Ideal Image MedSpa has a turn-key package for franchisees, including a national sales center with expert skin, face and body specialists to help our franchise partners maximize their business," said Petska.
He continued: "We are committed to helping our franchisees build powerful businesses and having a built-in sales force that understands all of our FDA-cleared procedures and advanced technology, payment plans and more allows franchisees to focus on other areas of the business."