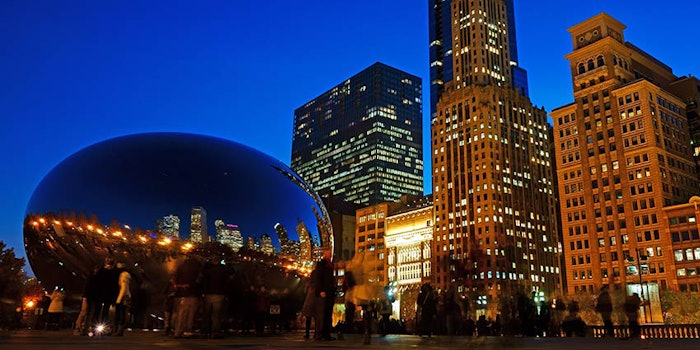 CIDESCO USA, the American arm of CIDESCO International, will host the 67th CIDESCO World Congress & Exhibition in Chicago.
"CIDESCO Diplomats are masters in their areas of esthetics expertise. They often travel the world to serve clients with the most innovative spa and wellness techniques and we are thrilled to welcome them to our host city of Chicago," said Paul Dykstra, CEO, CIDESCO USA.
Set to take place September 19-23, 2019, the congress will bring together spa and wellness professionals from around the world for five days of educational lectures and social events at the Hyatt Regency Chicago. The theme for the 2019 edition will be The Architecture of Beauty.
"The CIDESCO World Congress travels the world annually for our international esthetics community," said Anna-Cari Gund, president of CIDESCO International. "Each year, the CIDESCO World Congress sets the bar higher. Engaging meetings with leading professionals and insights delivered by successful business leaders, make this a can't-miss event for us all."
"Attending the CIDESCO World Congress offers a chance for guests to meet new colleagues, to exchange ideas, knowledge and gain expertise," added Lydia Sarfati, chairman of CIDESCO USA. "Estheticians will be on the forefront in the exchange of professional information and experiences."