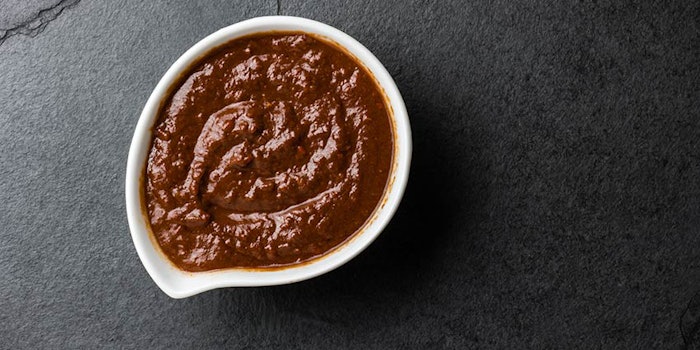 Grand Velas Resorts in Mexico has made additions to its treatment offerings that are good enough to eat—literally.
The resorts' spas have added treatments that utilize the Mexican national dish mole, a sauce is rich in vitamins, minerals and antioxidants (and that just so happens to go great with chicken and rice). They include:
An 80-minute treatment at Grand Velas Los Cabos that begins with a body exfoliation utilizing natural ingredients such as peanuts, almonds and sesame seeds—traditionally used in mole recipes—to prep the body. After a masque of mole and cocoa is applied to the body, the treatment is concluded with a hair treatment that will increase the shine and silkiness of the hair.
Related: Grand Velas Adds Tequila into Four Hands Massage
The Mole Mexicano massage and facial at Grand Velas Riviera Nayarit includes walnuts, almonds, sesame seeds and a variety of chiles. Guests are invited to make their own scrub in a traditional metate (mealing stone). The treatment aims to improve mood, slough off dead cells, hydrate the skin and stimulate hair follicles.
Grand Velas Riviera Maya has added a mole scrub to its mani-pedi; dehydrated pasilla chile, toasted sesame seeds, peeled almonds, Hazelnuts, Peanuts, Raisins, cloves, chocolate and grape seed oil are and milled to make the scrub.