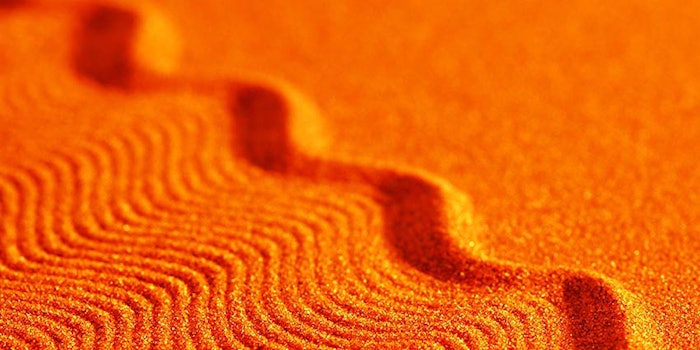 The Spa at Mandarin Oriental Kuala Lumpur has introduced a new treatment: Hot Sand Therapy.
Derived from an ancient Greek concept called psammotherapy, the treatment involves lying on a bed (designed by spa equipment supplier The Gharieni Group) filled with golden-coated quartz sand, reports Prestige Online.
Three treatment packages are available through December 31, 2019, including Psammo Gold Serenity—a 180-minute session combining psammotherapy with Tibetan sound healing, myofascial release massage techniques, skin purification and a balancing bath ritual.
Each experience begins with a cup of ginger tea to alleviate any stress or tension, a foot massage and scrub, a 15-minute dip in a warm bath infused with essential oils and, of course, lying on the heated bed of warm, shifting sands as the sounds of Tibetan bowls chime in the background.