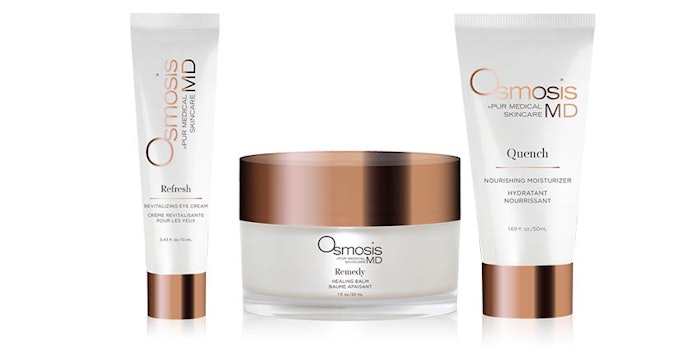 Beginning June 1, 2019, Osmosis Skincare will be known as Osmosis +Beauty.
As part of the transition, the company's current Osmosis Skincare and MD collections will unify under one offering: Osmosis MD, geared exclusively towards professionals. Osmosis +Colour and Osmosis +Wellness will also showcase the refresh, including new products and enhanced formulas.
A direct-to-consumer collection, Osmosis +Skincare, will feature products inspired by the professional collection, featuring updated product names and packaging and tailored formulations. It will be sold exclusive through non-professional e-commerce partners, Amazon and retail-based businesses. +Colour and +Wellness will remain available to the consumer market.
The updated packaging will begin shipping June 3, 2019. Also among the changes will be product price adjustments. For more information, visit www.osmosisbeauty.com.