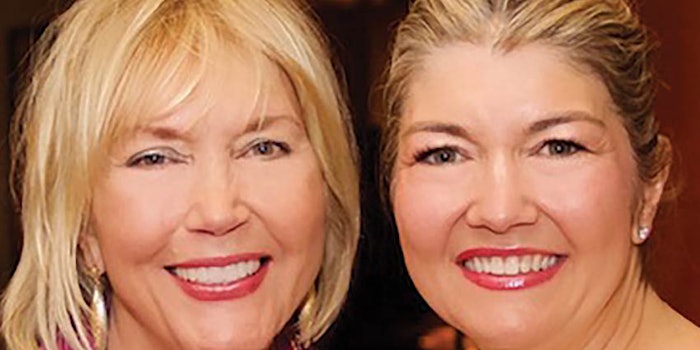 Advancing her mother's legacy and manning a widely successful skin care brand and education program is just another day at the office for Shannon Esau, CEO and national educator of Allison Clinical Enterprises. After watching the company's founder treating clients, which also happens to be her mother, Esau developed her passion for skin care and eventually forged her own path within the brand. Now with over 20 years in the industry, she has big plans for Rhonda Allison's future, both in product development and esthetic education. The skin care innovator has made it her mission to aid in the personal growth of her fellow spa professionals. She also has gone the extra mile to extend her educational services to the everyday consumer. Esau believes a more educated skin care consumer will seek out highly trained estheticians going beyond "a relaxing facial," advancing the industry towards a brighter future. The skin care vet sat down with Skin Inc. to discuss navigating "trendy" skin care ingredients for successful formulations, her plan for RA's Advanced Education program and her advice to estheticians looking into developing their own product ranges.
Skin Inc. (SI): How did you get started in the industry?
Shannon Esau (SE): I have been around skin care most of my life; however, I began to immerse myself and go deeper into skin care as science and an industry with the formation of Allison Clinical Enterprises. We are taking Rhonda Allison skin therapies (my mom's clinic) from the treatment room to a comprehensive skin care company.
SI: How did your interest in skin care develop?
SE: Years of taking care of my own skin, watching my mom in her spas/salons, getting facials from her many times over the years, and ultimately discovering that I had a knack for formulating… understanding the science, the chemistry and the ingredients, came very naturally for me. It has become a passion for over 20 years!
SI: What is your niche within the skin care industry?
SE: I have a strong drive to pursue innovation and outside-of-the-box thinking. Integrity and purity in our formulations is vital for every aspect of product performance and for the holistic health for the skin–staying true to this will continue to move us forward!
Continue reading our EXCLUSIVE interview with Shannon Esau in our Digital Magazine...