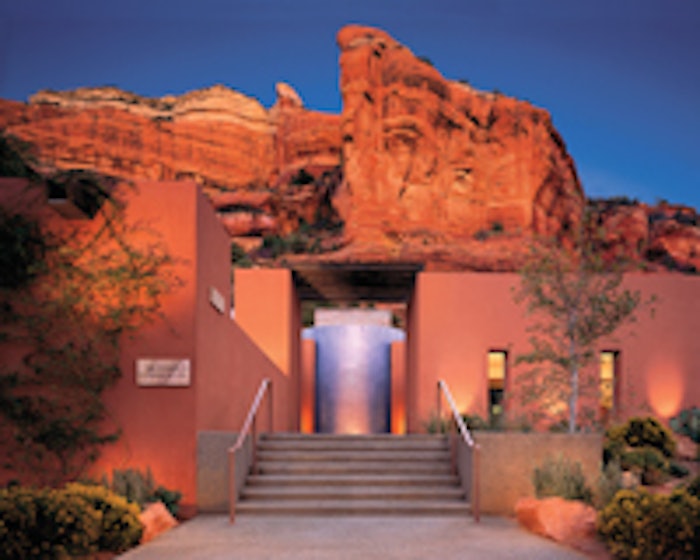 Editor's note: This article is Part III in the three-part series about Business Success. Part I, which addressed the aspects of a successful company, appeared in the April 2010 issue; and Part II, which explained various methods for staying successful, appeared in the May 2010 issue.
In Part II of the Business Success series that appeared in the May 2010 issue of Skin Inc. magazine, the details that go into staying successful were noted, including staying focused, overcoming obstacles and staying hungry. And although success does require forward thinking, in addition to attitudes and behaviors that make for a successful leader and team, at some point in the life of your business, you are going to have to get down to the nitty-gritty details. These details are unavoidable even before you book your first client, but as your business grows and becomes established, they can seem less and less important; however, that couldn't be further from the truth.
Strategies for a new spa
Before even putting a pen to paper, a new spa owner makes some very important decisions. "You need to have the vision of what you want to be when you consider yourself successful," says Mark Grenoble, president of Enchantment Group, the firm that manages Mii amo, a destination spa at Enchantment Resort in Sedona, Arizona. "And your vision has to match the market conditions in your area."
Location and demographics. Indeed, your location and demographics are two of the most important strategy-driving elements of any business plan. "What are the demographics of the neighborhood? Who are you hoping to appeal to—working women; executive men; luxury-seekers? That is the key that will dictate everything, including how the spa will look. Are you going to use marble, granite or tile? Exclusively designed furniture or furniture from a chain outlet? The demographics and location will dictate what you want the place to be. This is where everyone makes a mistake," says Lydia Sarfati, founder of professional skin care company Repêchage.
Another detail to consider when signing a lease on your new location is population density. "You want to make sure you're putting yourself in dense populations during high seasons if you are a resort spa, and you need to be in an area with enough population to support your business if you are a day spa," says Dorothy Andreas-Tuel, president of award-winning The Sewickley Spa, with locations in Sewickley and Ligonier, Pennsylvania, and at Wisp Resort in McHenry, Maryland.
Staffing. "Your employees can be your greatest assets or your greatest enemies, so you have to hire carefully," says Sarfati. "You need to think and operate as a business. Think about incentive programs, which may mean an extra day off, or health care and retirement plans. Your business is all about the people."
Andreas-Tuel agrees, and suggests going the extra mile to make sure your employees reflect the values of your company. "You have to pre-screen every employee; they have to go through a background check, and sometimes payroll companies will do this for you. I've seen people who haven't done their due diligence hire someone, and that person did something that caused embarrassment for the company," she explains.
Along with hiring the right people, investing in their education is also important. "The value of education is never part of a spa's original business plan; it's always down the road," says Christine Heathman, founder of professional skin care company, GlyMed Plus Skin Care. "If you invest in and understand the message of your spa, you need to ensure that the professionals in your spa are educated and stay up-to-date on what the spa is about."
Money and infrastructure. "Do your homework and make sure you understand the ins and outs of your business intimately," advises Angela Cortright, founder of the award-winning Spa Gregorie's Day Spa & Salon with locations in Newport Beach, Rancho Santa Margarita and Del Mar, California. "Be prepared for whatever comes up to the best of your knowledge and don't be caught off guard. Even as prepared as you are, everything will cost more than you anticipated or take longer, so make sure you have plenty of reserves. Plan on 30% more than whatever you budgeted and then some."
According to David Suzuki, president of spa equipment manufacturer Bio-Therapeutic, Inc.,"You need an evolution of details to ensure you've thought out everything from your focus to your standard operating procedure to you inventory levels."
Sarfati agrees, stating, "Proper prior planning prevents poor performance. The majority of spas make two mistakes: they carry too much inventory, and they don't brand their spa."
Marketing and branding. "What is the branding philosophy of your spa?" asks Sarfati. "Who are you? What is it I'm going to see the first seven seconds after I walk into your spa? Who do you want your client to be? All of these branding questions need to be answered during the pre-planning stages, and the answers should be based on your clientele and your location."
Heathman suggests fine-tuning your focus in order to elevate your brand. "You can have things all over the place, but you need to be a master of one and focus on your mission statement. The message needs to be clear to the client, and it should be consistent throughout every aspect of your business," she says. And there is no place where a clear branding message is more valuable than in a business's marketing efforts.
"A client can open the phone book and see all these different spas to choose from. You can't whisper. You want your spa to drown out all that noise and be very clear," emphasizes Heathman. Andreas-Tuel agrees, stating, "You can't let your brand name be attached to anything negative. You need to build a strong and reputable business; if you are recognized as a good business person, that's priceless."
Retail. "Retail is very important and a lot of spas make horrible mistakes by not allowing consumers to experience a product," explains Sarfati. "They place them like jewelry in a glass case and products have no place being treated like jewels. People are all about touch and smell and feel, and if you aren't creating a seductive, inviting, sexy retail environment, you might as well send clients to the drug store."
And in-spa retail isn't the only option to consider these days. "If you sell a product, does it end there or does your spa have the capability to create a passive income? Spas need to have Web sites so that clients can purchase products when they are unable to come into the spa," explains Heathman, who also believes that retail education for spa professionals is crucial. "The investment in retail education will pay off threefold down the road. People will cancel treatments if they have to, but they will not cease purchasing products."
Strategies for an established spa
After a spa has been open for several years, is making a profit and has an established clientele, there is no place to go but up. However, it can be easy to feel complacent and stuck in a rut after a period of time just going through the motions. How do you step it up and go to the next level with your business? "Every couple of years at a minimum, you have to look at your business and make sure it is relevant in today's marketplace. You have to refresh your business, but don't change it completely. You need to make sure you're constantly improving," says Grenoble.
Networking. "Network with as many people as you can in the industry, through conferences or online communities. Network for new ideas and to identify different things you can do," says Cortright. It's not only important to network with colleagues, says Suzuki, but community networking is also important. "Make sure you understand your community and who you serve within it."
Leverage marketing. A good way to both network with other community businesses and serve the community itself is through leverage marketing. "I'm a huge believer in leverage marketing; it's been a hallmark of our success," says Cortright of the practice that involves two businesses with similar types of clients working together. "If we're both trying to reach the same consumer, we can do it faster and cheaper holding hands. You can get to a deeper level of market penetration by partnering strategically," she continues.
Part of the secret to a successful leverage marketing partnership, says Suzuki, is choosing the right partner. "Let's say I have 20 stores in my community and there is a music store that appeals to younger audiences and a household furnishings store that appeals to female clients ages 38–50. I'm going to work with the household furnishings store first. Whether we offer reciprocal promotions or combined sponsorships, I want to associate with companies that have a common vision," he explains.
Community service. In fact, efforts such as community sponsorships and other community-oriented participation are recognized as community service, and this is another great opportunity for the established business to go above and beyond. "Get involved; give back," encourages Sarfati. "There are so many causes that you can get involved with. What are the needs in your community? It's really great helping others overseas, but what about the kids in your area? You can be involved globally, but community involvement really counts, too."
Andreas-Tuel agrees, "Once you feel that your business is getting there and you're proud of what you are doing and want to branch out, attach your brand to a charity that you and your staff feel passionately about supporting. It is important that your team members also love the charity or they won't participate." And that staff buy-in is crucial for charity work to not only benefit the community, but to benefit your business, as well.
"We had a company-wide retreat a couple of months ago and every single one of our employees listed our charitable efforts as something they were proud of within the company," says Andreas-Tuel. "It's amazing how word spreads in the community when you do charity work, and it is so good for your business. It wasn't intentional; I was doing it because it felt good, but in the end, the business payoff is really good; it's good for everyone."
Customer service. Another strategy that is good for everyone is customer service. "Customer service should always reign supreme. If you have lousy customer service, that gets out within the masses. If your customer service isn't consistent with your message, it can end up costing you business," warns Heathman. Andreas-Tuel agrees. "You need to have a wonderful policy about taking care of people and fostering 100% satisfaction," she says. "If clients realize you are willing to acknowledge complaints and improve your business, you can turn an upset client into one who is loyal for a lifetime."
Strategies for today's business climate
It's no secret that running a business today is a completely different venture than it was three years ago, mainly due to the recession, but also because of a quickly growing competitive landscape and a more knowledgeable clientele. Whether your spa opened its doors last week or has been in business for 20 years, things are changing. "Read the book Who Moved My Cheese (Vermilion, 2002) by Spencer Johnson, MD, then read it a few more times and think about the economy," suggests Suzuki. "We're in a different, more European business environment and things are thrifty to a certain extent. We have clients who are justifying how much they are spending more now than ever before."
Because of this, providing a valuable experience for clients is of the utmost importance. "The client is looking for value. If someone goes to a spa, it takes time from their day, as well as money from their pocket. The value proposition needs to be there, and that doesn't always mean making it cheaper; you have to deliver services much better than before or package your programs so the client sees the value," explains Grenoble.
And just as you have to worry about your clients' pocketbooks, you have to keep an eye on your own, as well. "Guard your cash like a mother bear would guard her cubs. Focus on the must-haves and hang on to your cash. Anything that is unnecessary, lose it," says Cortright, who sees marketing as a must-have during a down economy, even though it may seem like an easy thing to cut. "You can't go dark and reappear when the sun comes back out and expect everyone to recognize you. When it's been dark, and you've been that ray of light the whole time, you'll rise above everyone else."
Even if finance has never been your strong point, now is the time to learn. "A lot of spa owners aren't good with numbers; it's an industry-wide quirk," says Andreas-Tuel. "You need to find a resource, maybe a family member or hire somebody, to help you understand your monthly profit/loss statement. She should be as patient as you need her to be and be willing to show you what she is doing." Heathman agrees. "It's very important that the money people and the estheticians begin to understand each other's worlds," she stresses. "You will have a more cohesive environment."
An opportunity to be excellent
As 2010 reaches mid-year, now is a great time to start thinking about 2011, and the changes you are going to make to become an industry- and community-leading business in the years to come. As the business world changes, opportunities are coming a mile a minute. "Every exit has a new entry. In winter, you lose branches and in spring, new branches come up," says Sarfati. "During these types of times, there is a great opportunity to do it right. It's an opportunity to be excellent. Some lose, some win, but if you are smart and at the top of your game, this isn't a losing proposition."