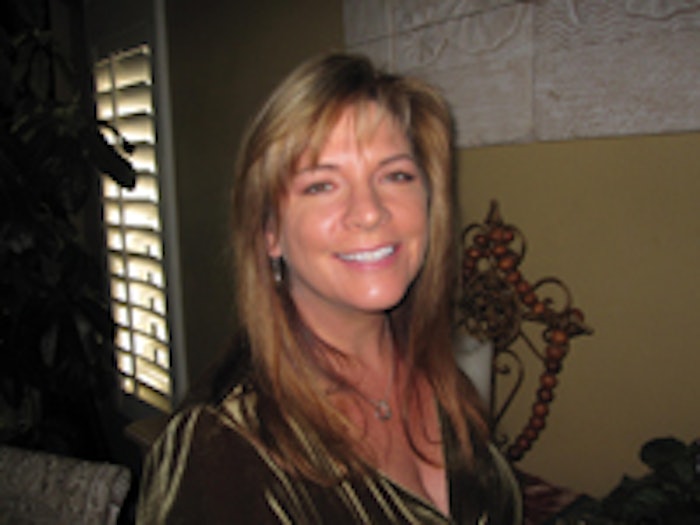 The combination of business acumen and a passion for esthetics is a powerful thing, and Christal Petrak, owner of The SkinSpa Institute in Signal Hill, California, is living proof.
Petrak grew up and went to school in Michigan, setting her sights on the beauty world at a young age. "I graduated high school early and earned my cosmetology license in 1980, and have been doing hair and nails at various places throughout the years," she explains.
In 1986, after visiting her sister in California, Petrak caught West Coast fever and moved to Long Beach herself. She transferred from Central Michigan University in Mount Pleasant, Michigan, to California State University, Long Beach, and transferred her cosmetology license, too, so she could keep practicing.
It was through personal battles with her own skin, however, that Petrak discovered esthetics. "I had problems with cystic acne for a long time, and I went to a lot of different dermatologists, but nothing seemed to solve it. Then I met an esthetician in Long Beach, started doing her hair and nails, and we traded services. She really trained me on how to have healthier skin," Petrak explains.
From then on, she found herself becoming more and more dedicated to skin care, actively seeking classes at educational events and trade shows.
Combining her passions, Petrak dove straight into chasing her esthetics dream—including owning her own business. "My dad was a business owner, and he told me, 'You'll never be happy working for someone else,' so I've always taken business classes and worked toward having my own business," she says.
To supplement the skin care knowledge she continued to accrue, in 1997, Petrak also received her bachelor's degree in art from Cal State, Long Beach, where she specialized in biomedical illustration. And as her knowledge about esthetics grew, she also focused on the more practical side of treatment applications, as well as the logistics of business. "I've always tried to learn everything I could about running a business. There's so much more to it than just treatments—there's marketing, finance, operations—it's a lot," she says.
After earning her degree, Petrak began renting her own rooms at various salons and spas. This allowed her to gain hands-on experience in the business realm, and, pulling her accumulated skills together, she opened The SkinSpa Institute in Signal Hill in 2003.
The spa offers a range of skin care services, but it is best known for its focus on acne and ethnic skin. "It's a place where clients can come for specialty treatments that provide results," Petrak says.
To keep her business firing on all cylinders, she has worked to put together the right staff, finding team members who are highly skilled and interested in continued growth. "We have monthly meetings to discuss what's going on at the spa, and I try to keep everyone involved in the decision-making process," Petrak explains.
Education is something keenly important to Petrak. She is constantly attending advanced education classes, and even puts an emphasis on education when it comes to her clients. "I explain what I'm doing for their skin, what ingredients I'm using and why, and a lot of people say, 'Wow, I never realized that worked like that.' It helps people take care of their skin on their own, and there's a certain amount of satisfaction in helping someone clear up their acne or take care of a problem," she says.
Petrak is intent on expanding her business opportunities as well. She's become interested in wellness and is positioning The SkinSpa Institute to incorporate more holistic offerings.
"I hope to get people thinking about wellness and the mind-body connection. I'd like to incorporate nutritional counseling, ayurvedic techniques and offer education classes about how these things can affect people in their daily lives," Petrak explains.
She also wants to share her lessons with all who are interested. "I've always been willing to talk with other people about what has worked for me and what hasn't, with skin or business or otherwise. I'd like to start a Web site where people can share their experiences—mistakes and successes—to find out what works and what doesn't," she says.
Because, despite any background knowledge, Petrak knows the real battles are in the practical applications. "You have to stay flexible, because you think things are going to be a certain way, and they always change," she states. But Petrak seems to have positioned herself and her spa just right for the future.