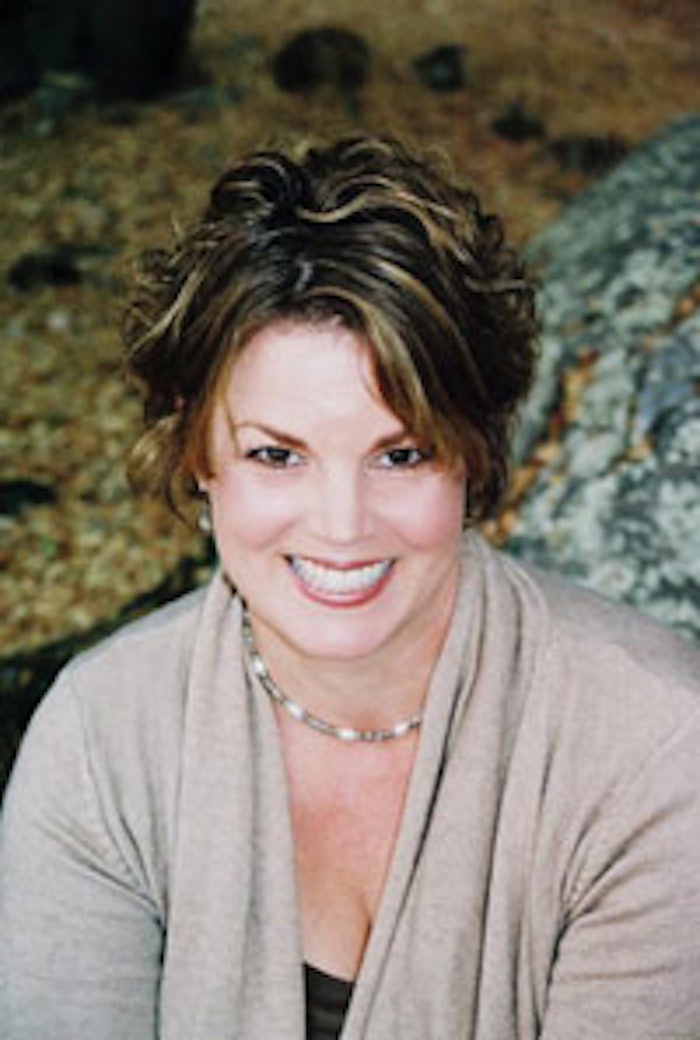 Very few people are happy to find themselves out of a job, especially in today's economy, but in 2003 when Rhoda Keith—now the owner of Skin to Adohr in Rocklin, California—was let go from her job as an auditor for a telecommunications company, she felt relieved.
"I was increasingly unhappy with my position in the corporate world and felt as if I wasn't making any sort of difference at all. But my side gig was as a cosmetics consultant, and doing those home parties and working with people on the weekends was something that made me feel really good," Keith explains.
Rolling with that feeling, she fearlessly took her interest in skin care to the next level. "I went to esthetic school, and I haven't looked back," she says.
After graduating from Federico Beauty Institute in Sacramento, California, in October 2003, and earning her esthetic license in April 2004, Keith spent her first year as a skin care professional bouncing from spa to spa. "None of the spas really felt like me, and I wasn't finding my niche," Keith says, explaining that she found it hard to build a clientele.
However, she then came upon an opportunity to truly define herself. "A woman who had been my massage therapist and knew about my journey into the esthetic world called me and asked if I'd be interested in renting a room that had just become available in her facility," Keith says. "I didn't know if I was ready for self-employment, but I decided to take the leap."
Joining the Tranquil Moments Wellness Spa in Rocklin, a facility housing four independent massage therapists, Keith debuted Skin to Adohr as a skin care business in the facility in 2005 to the delight of her loyal clients. She still fought to develop and maintain a larger client base while working through the ins and outs of business ownership, though. "I've literally learned as I've gone along," she says. "When I started, I knew I wanted to help people with their skin, but I didn't really know what that meant. It's definitely been a learning process, but I'm beginning my sixth year in the industry and my fifth year as self-employed, and it's been quite inspiring and very fun."
Initially receiving referrals and helpfrom her fellow independent contractorsat Tranquil Moments, Keith also extended her reach through networking groups, such as the eWomen Network—an online networking group for female business owners—and by creating her own network of friends who also are area estheticians. "We call each other and runthings by each other, product- or treatment-related questions or whatever. It's nice not to have to be afraid of competition or to share secrets, and it's nice to see that happening locally," she says.
The friendly, one-on-one aspect of her business makes clients excited to stop in, too. "Our clients love it here because it's small and every client gets very personal attention," she notes, saying relationship-building is one of the keys to great skin care. "The people that come in here not only value the services I offer, but also see the value in the product and lifestyle recommendations I make."
Client interaction brings Keith joy, as well. "I love being able to open my appointment book and think, 'Oh, I get to see that person today, and that person and that person,' " she says. "I never have a bad day at work. I really love that I can make a living doing something that makes such a difference to people."
That doesn't mean Keith doesn't still occasionally hit bumps in the road. "I've spent the past year really focusing on what I can do to make the business better internally," she says. "I'm working to make it a well-oiled machine administratively." One day, she'd like to expand into a wellness co-op where several skin and body care professionals provide holistic services, but right now Keith is focused on keeping the status quo humming along.
"I love working on someone's skin and knowing that it's also helping them to get a moment to relax and recharge. Clients can use this time for themselves, and then go out and make a difference in someone else's day," she says. It's something Keith is able to offer, no matter what kind of news a day may bring.