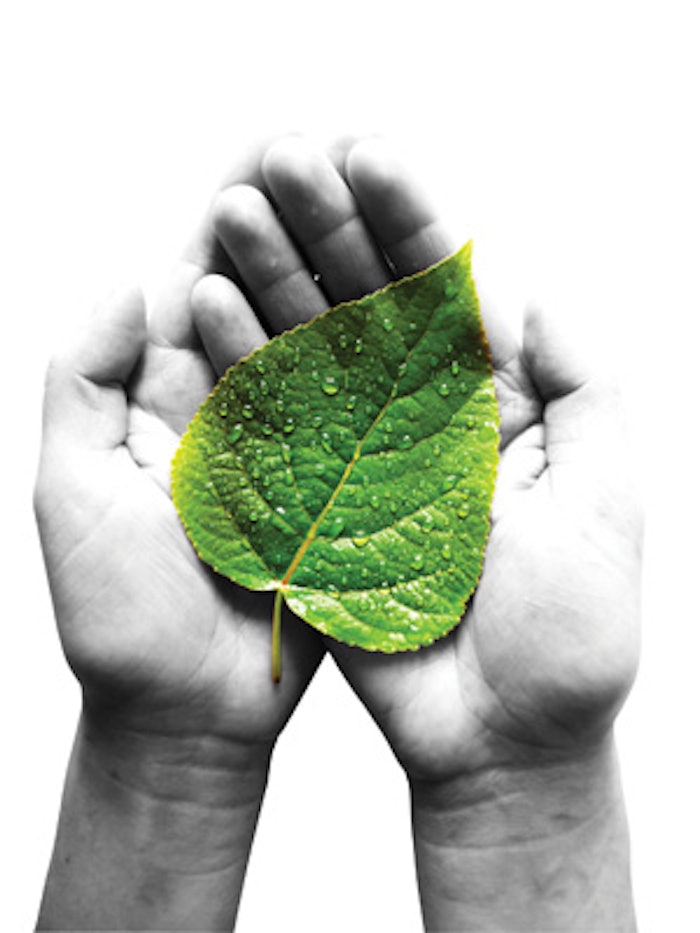 Editor's Note: Click here for documents that will help your business go green.
Weaving through the serene meditation garden upon arrival at Sonoma Valley, California's Osmosis Day Spa Sanctuary, it's hard to tell the landscape, carefully sculpted and designed to promote balance and connection between individuals and their environment, was once a musty junkyard. Or that the open, eco-friendly design was partially constructed of driftwood harvested from the sea. It's not immediately obvious, but as underlying social tectonics increasingly shift in the direction of individual and environmental balance, spas like Osmosis are looking for new ways to express long-held values of harmony and wellness.
If you ask Joan Southon, this award-winning retreat's general manager, the spa-goer profile is coming full circle. A few years ago there were as many guests gabbing on cell phones in spa lobbies as those looking for a quieter kind of communion, but spa consumer behavior and attitudes are changing, Southon notes, harkening back to an ethos treasured by spa creators from the beginning.
Wellness, when it comes to the spa, has always been about more than the human body—it's about connecting to a healthier wider world. "It's still a great girlfriend getaway, but as the world is changing, the guests are once again seeking a transformational experience," Southon says.
A unique position
Spas are uniquely positioned to pave the way for customers seeking responsible, eco-friendly venues. They do require considerable water and energy resources in consumption and waste, but unfortunately, there's no switch in the boiler room you can just flip into the "green" position. In the seemingly infinite universe of product and renovation possibilities, how do you start making your way to green?
The Green Spa Network (GSN) is trying to raise awareness that becoming a greener business is a complex process without a final destination. There is no fixed end point or medal awarded for achieving environmental friendliness. It's less about a final result and more about a value system, expressing a philosophy that infuses all of the spa's operations.
"There's always something more you can do," says Tara Grodjesk, a founding board member of GSN. "There's a spectrum of green, you never stop becoming more and more sustainable." The network has set up guidelines for transformation so no spa has to reinvent the wheel, particularly as it's easy to get mired in confusion about the authenticity of organic labeling or the effectiveness of energy-saving synthetic fabrics. But whether you're re-examining your product ingredients or converting to a solar-powered facility, there is always a place to start.
Some spas, including Osmosis, have initiated in-house green teams to jump start the process. Osmosis developed an employee handbook outlining a green code of conduct that promotes small, easy-to-make changes that can have a big impact, from encouraging guests to recycle and reduce water usage, to turning off lights in areas that aren't being used.
But it's not a set of rules being enforced on people escaping the daily grind, Southon says. Instead, they're inviting guests to participate in their own holistic pursuit of wellness by helping them give back to the environment. "The whole concept of healthy people, healthy planet—we all know that we have to make changes," she reflects. "And our customers believe this, too."
Baby steps
One greening initiative where spas wield incredible green leverage is in selecting products and equipment. Nikki Severson, manager of Sundara Inn and Spa in Wisconsin Dells, Wisconsin, sifts through product samples on a weekly basis. "When we're sampling any product from a company, we're also sampling the company itself," she explains. "We're finding out what their green philosophy is and how the product was produced."
Knowing your vendors and their ethics is key to expressing your own wellness values, says Grodjesk. But sitting down with a mystifying matrix of ingredients can sometimes turn out to be more problematic than useful. Terms like "natural" and "organic" are hazy at best, so the Green Spa Network recommends avoiding products that contain any synthetic fragrances, artificial colors and dyes, and formaldehyde-derived ingredients.
But don't stop at the product itself, Severson adds. A sincere approach to environmental wellness such as Sundara's goes beyond the product and considers the presentation—what's involved in the packaging? Is it excessive? Recyclable? Does it force the consumer to just throw it away, or is it easy for buyers to reuse or compost?
Awareness of a product's history has implications that range beyond the fields and streams it came from. Production today is all too often plagued by the unmediated and hard to monitor fragmentation of labor, and operators such as Severson shrewdly question whether a company's manufacturing methods are attuned to broader wellness ideals. Osmosis, too, is making concerns about labor conditions and social responsibility a spotlight issue by revamping its gift shop with a new fair trade focus. So, after a weekend of psychic and physical balance, Osmosis shoppers can continue to breathe easy knowing the souvenirs they purchase are in sync with values of social wellness and accountability.
Keep questioning
Little changes make big differences, but it's not all cut and dried when it comes to prioritizing issues that capture your spa's spirit of wellness. Some issues trump others, and prioritizing isn't always a clear process. Recently, Osmosis' green team investigated new spa bed linen options. They eliminated bamboo fiber, a natural product that eats up fuel because it has to be shipped across the globe from China.
After considering organic and regular cotton, they settled on a polyester-based microfiber sheet that is remarkably energy-efficient in the laundry room. This material typically lasts 300 wash cycles, according to Robert Mishkin, a representative of microfiber sheet manufacturer Comphy Inc. While cotton is a more natural fiber than the formaldehyde-based polyester used in microfiber, Mishkin advocates evaluating every product's total environmental impact. Some natural products require excessive amounts of land and energy resources to produce and maintain, and to encapsulate a wellness attitude that is truly holistic, you must consider every angle of how the item's life affects the planet. Microfiber is a good option from this point of view, Mishkin says.
Nevertheless, Grodjesk is skeptical of synthetic products that are petroleum-based, and she questions whether microfiber shrinks an environmental footprint or deepens it. It's quandries such as this that often leave spa managers scratching their heads, wondeirng whether a product that throws artificial ingredients into the wellness mix actually compromises balance, or if organically grown fibers gulp up more than their share of energy when transported.
Similarly, the hospitality industry often uses harsh chemicals to wash linens and clothing, but today alternatives exist that are easier on the ecosystem. For in-house laundry, study the chemicals in your cleaning products, and if you're sending your laundry out, make sure you know about your service's practices. And for paper-based products such as coffee filters and paper towels, try to adopt eco-friendly options such as gold-cone filters and reusable hand towels.
Complex alterations
Some spas are taking their transformational endeavors even further than sheets and filters, making wellness a tenet that pervades the space of the facility itself. From shifting to low-energy LED or compact fluorescent lights to charging through innovative systemic and design transitions, there are plenty of ways to alter the space itself and enhance a spa's vibe of well-being. Already existing buildings can be renovated with earth-friendlier flooring and fresh coats of paint that use sustainable materials.
At Osmosis, the green team is embarking on what it hopes could be a revolutionary trend in how spas use water and manage waste. Concern with water is nothing new here, and the spa has already installed a Japanese filtration system that eliminates the need to truck bottled water across long distances. Now, plans are in the works to switch to a complex water-recycling process that would utilize the vast stores of grey water—water that usually just runs down the sink—that tend to go to waste in industries as water-based as spas.
Osmosis' goal is to convert water otherwise wasted into a resource that is reused in landscaping. In other words, the same water that cleanses the skin of clients inside the spa goes on to nourish the meditation gardens where patrons seek peace and balance outside the spa. And this, Southon believes, enriches spa patrons as much as it does the environment by creating a meaningful realization of holistic wellness.
Green for you and me
Growing a relationship between your bodies and the world that wraps around them—whether it's through water in the garden, cotton in the fields, or the unknown hands that craft souvenirs—has never been more in the spotlight than it is today.
"We have a lot of fun with it," Southon says. "Where we're at today shouldn't feel like an obligation to the universe, it should be something that we embrace with a really open heart and an adventurous spirit." Rather than becoming smothered in restrictions, some spas are making headway and embracing the quest for wellness as a long-awaited opportunity.