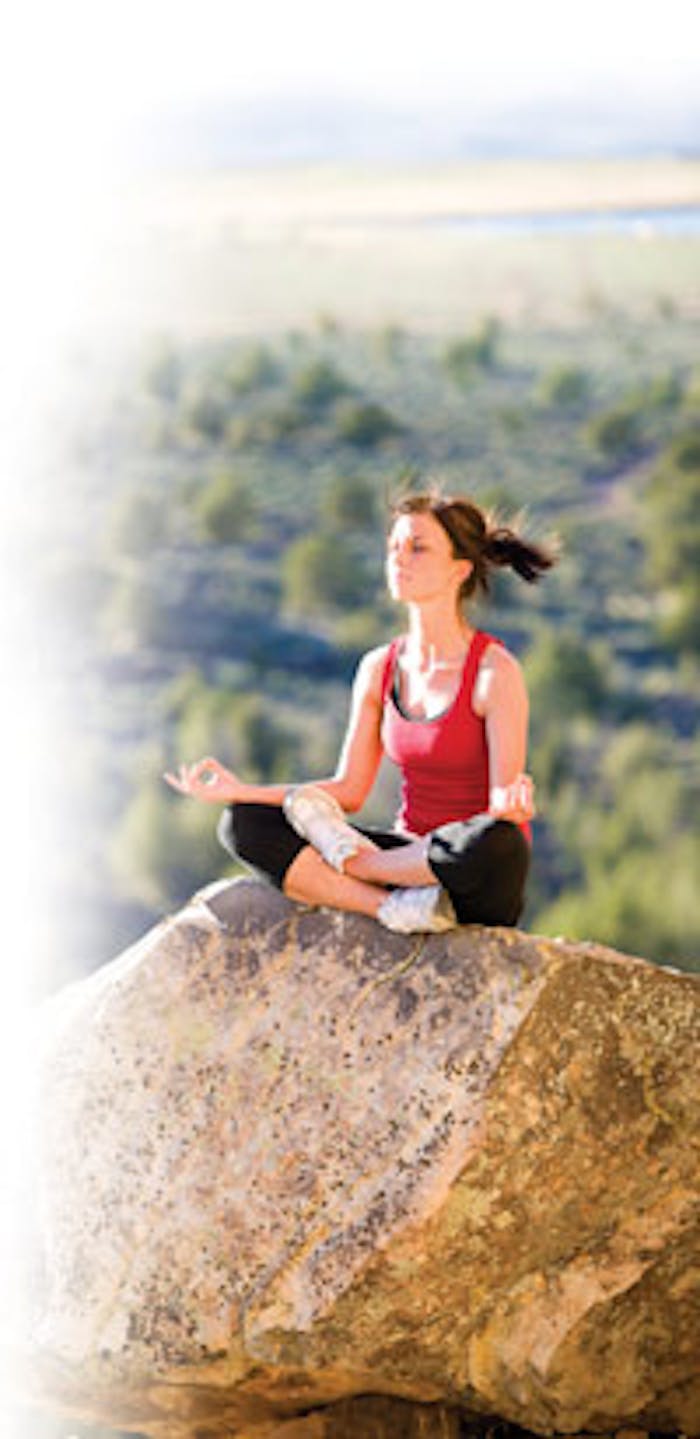 Having its roots in the publishing world since 1921, Allured Publishing Corporation is no stranger to its industry. In 1988, however, with Jean Allured at the helm, Allured Publishing launched Skin Inc. magazine, a publication focused on the business of the spa industry, which many have considered to be a pioneer as a business-to-business publication. It was bringing something new to the growing spa industry and opening up a new format of thought for estheticians and spa owners. Professional skin care product manufacturers and distributors, as well as educators, welcomed Skin Inc. magazine to the scene, applauding it for its concept of offering "business and science for skin care professionals."
Skin Inc. magazine filled a void in the spa industry and provided a forum for authors, educators and professional skin care advertisers. Issued a mere four times a year in its beginnings, the magazine now needs another month in the year to bring you all it offers in 13 issues annually. A pioneer? Yes, as a publication, but the trail existed for Skin Inc. magazine, forged by true pioneers of the spa industry. So who are these trailblazers?
Origins
Spas have been around for quite a long time. In 25 B.C., Emperor Agrippa created the Roman thermae, which translates to "a large spa." In subsequent years, each emperor attempted to outdo the previous emperor and these spas became quite extravagant. Eventually they included facilities for hot and cold baths, massage, exercise, skin treatments and relaxation.
The first Japanese onsen, or "hot spring," opened in Izumo in A.D. 737. Centuries later, the first ryoken, or inns, were built and offered fine food, accommodations, Zen gardens, outdoor baths and indoor soaking tubs. By A.D. 1000, saunas appeared in Finland, introducing the Finnish spa-going tradition that included sauna-induced sweating, icy lake plunges and plenty of beer or vodka.1
U.S. roots
In the United States, Saratoga Springs in New York became well known around 1850, attracting the likes of Edgar Allan Poe and Franklin D. Roosevelt, and introducing something of a spa concept to Americans.1 It was a beginning ... and then there's Elizabeth Arden.
A woman named Florence Nightingale Graham, born Dec. 31, 1878, in Woodbridge, Ontario, Canada, moved to New York when 24 and worked as a bookkeeper for the E. R. Squibb Pharmaceuticals company. While employed at Squibb, she spent a great amount of time in the lab learning about skin care. She then briefly worked for Eleanor Adair, an early beauty culturist as a "treatment girl," traveling to France to learn different beauty techniques, including facial massage.
Upon returning to the United States, she formed a partnership with Elizabeth Hubbard, another culturist, but in 1910, after an unsuccessful beauty salon venture with Hubbard, Graham opened her own on Fifth Avenue in New York and coined the name Elizabeth Arden—from her former partner and from Alfred Tennyson's poem Enoch Arden. Manhattan's Red Door Salon offered manicures, facials and the signature "Arden Wax."
Graham was recognized for other early endeavors in the industry as well. She is said to have revolutionized cosmetics, bringing a scientific approach to formulations after working with chemist A. Fabian Swanson to create a face cream she called Venetian Cream Amoretta. With more and more women entering the workforce during World War II, she educated these young professionals on how to apply makeup and dress appropriately. And it was also during this time that she formulated a lipstick for the women in the armed forces—Montezuma Red—a shade that matched the red buttons on their uniforms.2
Having innovated the "total look" concept—coordinating eye, lip, cheek and fingernail color; creating foundations that matched a person's skin tone; and making the first cosmetics commercial shown in movie theaters—ranks Graham as a pioneer in the industry in every sense of the word. However, there were also others who blazed the trails that many spa owners follow today.
Heading West
The Rancho La Puerta of today in Tecate, Baja California, Mexico, is a first-class destination spa surrounded by 3,000 acres of valley and mountains. Its very humble beginning is a true pioneer story and has been best told by its co-founder.
In December 1939, Brooklyn-born Deborah Szekely was 17 when she became the wife of Edmond Szekely, 34, a Hungarian scholar, philosopher, prolific writer and natural-living experimenter.
"The following summer, we hosted a small, but fascinating international clientele at a health camp hastily assembled at Tecate," she writes. "At that time, Tecate was a secluded Mexican border village of 400 inhabitants just across the international line, chosen by my husband for having the finest year-round climate in North America."3
Their venture truly evokes the perception of pioneers. Szekely describes in her writings how, for $10 a month, Edmond rented a one-room adobe hut that sat in the middle of a vineyard called Rancho La Puerta, "… learning that our house consisted of a single room, 10 feet by 30 feet wide with a dirt floor and holes for windows and doors, I could hardly hold back my tears."
With the imminent arrival of the couple's first guests to their camp they called the Essene School of Life, vegetables using organic farming methods were hastily planted and a goat was purchased from a neighboring rancher. The camp's policy was simple, and for $17.50 a week guests were asked to bring their own tents. There was no running water, no electricity, no gym or swimming pool, but a great mountain for climbing, a river for swimming and the organic garden yielded a generous harvest.
Each day guests would listen to Professor Edmond, as they called him. According to Deborah, he lectured on rules for good health, long life and a caring philosophy that recognized the interdependence of the mind, body and spirit. He warned against herbicides, pesticides and artificial fertilizers; criticized food processing and packaging; emphasized the dangers of cigarettes and alcohol, and the need for pure air and water; recognized the potential threat of cholesterol and fats; and advocated for safe sunbathing and proper absorption of vitamin D.
The menu
In the very early days of the Szekely's camp, breakfast consisted of fresh raw goat's milk, whole-grain bread from homegrown wheat and wild sage honey. Lunch included goat milk cheese, a homegrown tomato, sprouted wheat with watercress and green sprouts from the sprouting room. Legumes led the way at dinner and were accompanied by whole-grain cereal, an ear of corn or a baked potato, green salad and fresh fruit for dessert.
"Most of this vegetarian bounty came from our gardens, just as the gardens and orchards at Rancho La Puerta supply our guests today," writes Deborah. She continues, providing an insight into the chores at the camp. "Everyone took part in the do-everything-from-scratch kitchen detail." In addition to helping her husband with the camp's administrative duties, she also ground wheat, watered sprouts, made cheese—and the beds. "I would certainly have set the communal table, had we possessed one. Instead, we tagged every plate and placed it on a shelf in a large bin, and guests retrieved their own," she writes.
Guests were then encouraged to go off on their own to eat without interruption, and with each breath and mouthful they were to reflect on what they ate and consider the vitality it supplied—enhancing their oneness with nature. "Today, you would call this meditation," writes Deborah.3
Spreading the word
Eventually a newsletter was published, and by the end of World War II there were more than 100 members in six countries who made sure the Szekely's annual six-week summer camp was fully booked. In fact, the newsletter was printed on a mimeograph machine set up under one of the two arching oaks that formed a natural doorway at Rancho La Puerta. In a few years there was enough income to purchase a small printing press that turned out a monthly bulletin, and books and pamphlets written by Edmond, many still relevant today.
When word got out about the camp and the fact that a person could shed pounds while gaining inner serenity, it attracted more people and the Szekelys began accepting guests year-round. By 1950, the rates were increased to $25 per week. And because Deborah was so busy running the camp, she had little time for interruptions, prompting her to make up guest schedules. This was the beginning of the spa schedule used at spas and resorts around the world today.
Deborah knew guests would always show up for calisthenics, and she found herself refining the exercise schedule at the camp. "Reviewing the calisthenics common at that time, I saw that they were often boring. I inserted games into exercise, or silly rhymes, and most of all, music. Neighbor children thought it was great fun to hand-crank a portable phonograph accompaniment for a few cents an hour and the opportunity to learn English from our guests," she writes.
While Deborah was involved in the exercise program, Edmond was experimenting with the hydrotherapy recommendations of Father Sebastian Kneipp. "Our adaptation of Kneipp's herbal wrap became a regular ranch treatment because it eased the soreness in muscles unaccustomed to exercise," she continues.
It wasn't long before Hatha Yoga was added to the activities at the ranch, in addition to calisthenics. Deborah has some very insightful thoughts on the yoga. She writes, "It relaxed the tense Americans who were replacing our early pilgrims. The days of guests hauling water, stacking firewood, chasing after goats, baking bread in a Mexican outdoor oven, lending a hand in a makeshift office and hoeing weeds in the vineyard were coming to a close." Progress took over and instructors with backgrounds in modern dance were hired. Activities were added and music took over. According to Deborah, exercise to jazz music was the most popular class of the day.
Throughout the early years and continuing today, the Szekelys closely followed trends in the diet-exercise, mind-body and fitness-health fields.1 They were always aware of what their guests wanted, and this awareness led to the 1958 opening of The Golden Door in Escondido, California, near San Diego, for guests who wanted more personal services and intimacy than offered at the ranch. It included the amenities found at the ranch in Mexico—its "sister spa," as Deborah called it, but the setting was a bit more luxurious.
"One reason I selected a site in the Escondido countryside is that it affords Door guests their very own mountain for the same ritual dawn walk so loved at the ranch," writes Deborah.3 Though no longer owned by Deborah, who continues working today with award-winning humanitarian projects, there are several Golden Door locations across the country now, managed by LXR—Luxury Resorts & Hotels.
Another pioneer
Another proven pioneer in the spa industry founded The Oaks at Ojai in 1977. Canadian-born Sheila Workman was figure skating at the age of 6. By the time she was 17, she had a partner, had turned pro and was a member of the Sonja Henie Hollywood Ice Review. The following year you would have found the 18-year-old at the Roxy Theater next to Radio City Music Hall in New York.4
Sheila left the ice and the United States to return to Ottawa, Canada, to study physical education. After receiving her degree and teaching, she discovered girls didn't really like physical education, or PE, classes—it was too boring. So Sheila added music to the exercise classes, piquing their interest. She added figure-skating moves to the exercises, along with music, and called it cardiovascular dance. Today, it's called aerobics.
Sheila married Don Cluff and the couple settled in Plattsburgh, New York. She continued her work by opening Fitness Inc. where she offered classes in cardiovascular dance, and, in 1962, gave birth to son. Tragedy struck when David, 3, went into a coma. The first hospital the Cluffs took David to did not have the necessary equipment to treat someone with meningitis, so he was sent to another hospital. A snowstorm set in that made travel almost impossible, and it took five hours to get him to a second hospital. Their young son died three days later.4
Sheila vowed to raise money for the first hospital so no other child's life would be in jeopardy. While getting her message out via local news programs, a producer asked if she'd be interested in hosting a talk show on women's issues that included a segment on exercise and fitness. She took advantage of the opportunity, demonstrating push-ups on television and announcing her class schedules at Fitness Inc. You could call it one of the first infomercials.
A 1969 job change for her husband took the Cluffs from New York to California. Sheila picked up her own business and taught evenings in Ventura, California, using a team of instructors. She also organized trips to spas such as the Rancho La Puerta. Her vision was to build a spa of her own that mixed her interest in exercise and nutrition with the pampering done at European spas.
In 1977, the Cluffs opened The Oaks at Ojai in Ojai, California, actually inspired, in part, by Rancho La Puerta and the European spas Sheila visited in the early 60s. Today, the multiple award-winning destination health spa offers exercise classes, a spa cuisine food plan, and massage, facial, watsu, wellness services and more. Sheila combined her knowledge and experience with exercise and dance with good nutrition. It was a combination that has worked for the past 30 years and is sure to continue.5
Sheila Cluff will be 72 this month and is still working at The Oaks at Ojai. Last fall she competed in a national adult figure skating competition in Las Vegas, taking first place in freestyle and third place in jumps and spins. When she wonders why she's skating again, she then says, "Why not? I could never have returned to jumping and spinning on skates after a 45-year absence if I had not stayed fit."6 This truly is a testimony to her life and dedication to the spa industry.
Following footsteps
The dedicated spa owners, estheticians, massage therapists, educators, skin care manufacturers and distributors who work in the industry today—you've chosen some pretty big footsteps to follow that would not have existed if it weren't for true pioneers in the industry, those who set the bar for all to reach. Just as you follow in these footsteps—or perhaps those of another industry notable who you've identified as your pioneer—remember that you are pushing that bar even higher and creating your own footsteps to follow in the process.
REFERENCES
1. A Brief History of Spa, www.spafinder.com/spalifestyle/spa101/history.jsp
2. Skin Care Pioneers—Part I: Elizabeth Arden, www.skincare-news/articles.php?ArtID=246, Jan 2007
3. An Improbable Story, www.rancholapuerta.com/home/history-vision.html
4. L McKinnon, Spa Founder Sheila Cluff still follows fitness credo, www.venturacountystar.com/news/2007/oct/21/a-head-for-figures/?printer=1/, Oct 2007
5. A De Dadelsen Asquith, A Grande Dame of Ojai: Sheila Cluff, www.edibleojai.com, Spring 2007
6. S Cluff, Sheila's Spa Update, www.oaksspa.com/oaks/oaks_home.html, Jan 2008
(All accessed Jun 16, 2008)