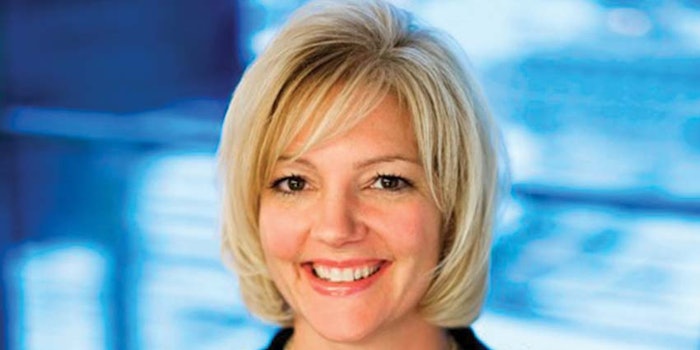 Many adults today are stressed, hyper-connected and oftentimes too busy to make time for themselves. If a doctor took out his pen and prescribed them one thing, it would probably be balance, which is the driving force of the Miraval Life in Balance Spa. As an extension of the well-known and frequently awarded Miraval Resort & Spa in Tucson, Arizona, the spa at Monarch Beach Resort in Dana Point, California aims to help its guests achieve mindfulness in their lives to unite mind, body and spirit for total wellness. Unison is achieved not only by providing guests with relaxing, beautifying spa treatments, but also by offering them healthy diet coaching, fitness classes and exercises for mindfulness. Manning the helm of this lofty task at Miraval Life in Balance Spa at Monarch Beach Resort is director of spa Michelle Frye, who brings with her nearly 25 years of hospitality management (15 in spas) as well as a kind heart and a unique eye for customization.
Skin Inc. (SI): How did you make the new spa an extension of the flagship property?
Michelle Frye (MF): We sent our instructors to live at the Miraval Resort & Spa in Tucson for different periods of time. We wanted to take as much from Miraval as we could and bring it back, but at the same time, make it authentic. Miraval is all about doing what makes you feel good, and we have embodied that in this property.
SI: How does the Monarch Resort spa differ from the Tucson location?
SI: How did you make sure you brought in great staff for this location?
MF: We were lucky that the spa that was previously here [Spa Gaucin] had a great staff. We wanted to give them the opportunity to work for Miraval, and we have kept about 95% of that team.
SI: How do you train your staff?
MF: We often have trainers come here to work with staff and a lot of it is hands-on. ESPA sent trainers here from England, where the staff practiced seven treatments a day. It was setting them up for the most success.
SI: How did you develop your menu?
SI: What are some of your most popular treatments?
MF: Our most popular treatments are probably the Personalized Massage and the Personalized Facial. It allows the guest to have the treatment that best addresses their needs that day, and today's guest is looking for customization more and more. The skin care used in the facial and the massage technique or combination is all customizable.
MF: Body treatments are always a tough sell. They are an experience, and they are expensive. We describe the experience for the guest, so they know what to expect.
SI: How do you adjust the menu based on what sells and what doesn't?
MF: We are actually getting ready to change the menu. We want to streamline it and make it more customer friendly. We started with a larger menu to see what services were popular to guests, and now we have a little taste of what they are looking for, so we are going to tweak it. You have to offer them change so they don't get bored.
SI: How do you market the spa?
MF: We have a variety of demographics that frequent our spa, so we have tried a number of advertising channels thus far. We have done digital advertising with Pandora and social media as well as a little bit of print advertising. We actually had a great amount of success with radio advertising. We started marketing to the database from the previous spa and went from there. Our intention is to target 55% locals.
SI: How do you approach customer service?
MF: Our staff has to know what Miraval's customer service is about, so they have to experience it, and believe in it. If they don't believe in it, their heart will not be in their customer service, and their guests will feel that. Ultimately, it is [the staff] that will carry over the experience. We also have a reservation service that is separate from the spa. They get trained on product knowledge and get to experience the treatments, so they can help guide the guest on what services to select. We want to have a unique relationship with the client. Our staff all takes the Forbes 5-Star Training. [Customer service] should be consistent. Staff should engage with clients, and it should be genuine and not robotic.
SI: Apart from the treatments, what are some other important parts of the wellness balance at the spa?
Fitness is also an important part of wellness, especially in an outdoor setting. We offer pilates, spinning and yoga, but we also have unique fitness classes like Aerial Yoga, Da Vinci Body Boards and Cardio Drumming. Cardio Drumming is lots of fun; it blends aerobic movement with strong drum beats. Many classes are offered on our private beach, and guests can sign up for a Zen Boot Camp cardio workout on the beach.
SI: What about the mindfulness exercises? What do you offer there?
MF: Mindfulness is all about being in the moment, and we encourage guests to do that in all of our services. We also offer breath work, meditation, stress reduction and healthy living classes. We also have treatments that address mindfulness and energy through ayurveda, reflexology and Thai massage.
SI: What do you do with unhappy guests?
MF: I never want a guest leaving unhappy. I always invite them back for a redo. I could comp their treatment and leave it at that, but I don't want to do that because they are still leaving unfulfilled. Instead, I want to make them happy by giving them the service they expected.