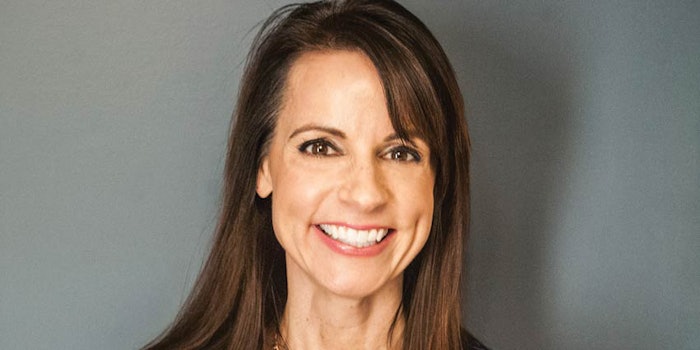 Since childhood, Lisa Stewart realized her passion was beauty and skin care. This led her to establish Solia Spa in 2009. The spa is named after her two daughters, and it is where she shares her love and passion for skin care. Her main goal is to educate clients on skin care, technology and products to make their skin look its best.
A: "I developed a skin care product called Perri, named after my grandmother, which will launch around February/March 2016. It's a 4-in-1 product; it exfoliates, moisturizes, lightens sun damage and tightens skin. It's made 'so pure you can eat it,' because think of how many chemicals are put on your skin daily. There are some that can disrupt the body and might lead to cancer. In our industry, we need to do better. Everyone can use the product—children, pre-teens with developing hormones, patients undergoing radiation or chemotherapy, or even people who have gluten problems."
Client Education
"I'm a firm believer of working with intrinsic aging. Even though the external layer is traditionally taken care of, the inner body is still aging. My goal is to 're-educate the muscle' to keep that firmness and hold the skin in place."
Industry Involvement
"I work with [Fox 8 Cleveland] as their beauty expert. I travel around the area to talk about new technology: what's out there, what's good and what to look for. I share information about 'the good, the bad and the ugly' of skin care ingredients, just to educate clients."
Famous For
"What we are known for is innovative facials. I am such a big believer of working with the muscle, so I use different types of microcurrent, ultrasound and radiofrequency basically all together. [This] exercises the muscle and holds the skin in place."
Product Passion
Stewart considers herself lucky to have found Thalgo's spa line, which she believes has the same core education goals as Solia. After using the line successfully for about six years, she was invited participate in the brand's training at their headquarters in Nice, France. This past year, she was also invited to join them as an educator, most recently at ISPA 2015 Conference & Expo.