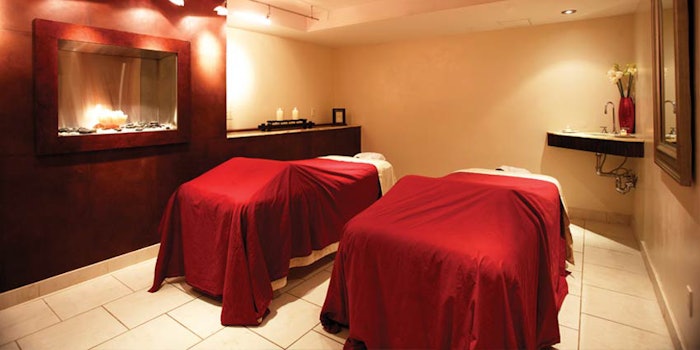 Just like the name infers, walking up to Townhouse Spa in New York City felt like being welcomed into someone's home. The spa is distinctively built on three floors of a renovated townhouse, which was to convey a sense of privacy, says owner Jamie Ahn.
After opening Acqua Beauty Bar in New York City, Ahn wanted to create a spa where clients could engage and spend quality time with one another. "Having been born in Korea, I remember weekly visits to the bathhouses as a social gathering where families and friends would get services together, and eat and relax together after," says Ahn.
"That is why Townhouse Spa also hosts a restaurant lounge where clients can gather or rent the space," she continues. "I also wanted to create a place that men would be comfortable seeking beauty and wellness treatments, since they are a demographic that is increasing in the spa industry."
Read on to learn about Ahn's tactics for Townhouse Spa and what she looks forward to in the future.
Skin Inc. (SI): How would you describe Townhouse Spa's average client?
Jamie Ahn (JA): Our average clientele are professionals, ages 30–50, and are roughly 30% male and 70% female.
SI: What does Townhouse Spa do best?
JA: We are innovative with our treatments, offering service items such as microneedling, brow extensions and cryotherapy skin care. Our technicians are all veterans in their field. Our signature Townhouse Spa Relaxation Massage features a blend of many different modalities, and our goal is to address pain tension and mobility in the client. Because of this, we have a strong clientele base that consistently visits us to improve their quality of life.
SI: How do you market your spa?
JA: We have many different methods to market the spa, including editorials, the Internet, word-of-mouth referrals, hotels, events and cross-promotions. We just started with all the new beauty app companies sprouting up, and that has been a huge success.
SI: Does Townhouse Spa hold events or open houses?
JA: The spa is very active with events—from PR product launches to corporate events, guest speakers and treatment demos.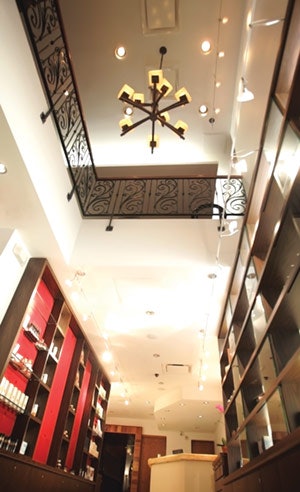 SI: What are some of your customer service strategies?
JA: All complaints are addressed via our message board immediately so that a resolution can be made right away. We train the [front] desk to be intuitive to the clients' needs—if they are hungry, need to charge batteries, if they celebrating a special occasion—then go the extra mile.
SI: What are some of your retailing strategies?
JA: We are never pushy with the clients after they have enjoyed their spa services. We have the estheticians come up to the reception area to explain the product, then leave so that the client can decide what to take.
SI: What does the future for the spa look like?
JA: Townhouse Spa's future projects are a location for a second outpost, an e-commerce site launching summer 2015 and a skin care line.
SI: What would you say is the secret of Townhouse Spa's success?
JA: The secret for any business is to quickly be adaptable to the changes in the market, always offer quality products, and manage a loyal and strong team. Especially in the spa industry, having a team of technicians that have a passion for what they do and a love for people is crucial.