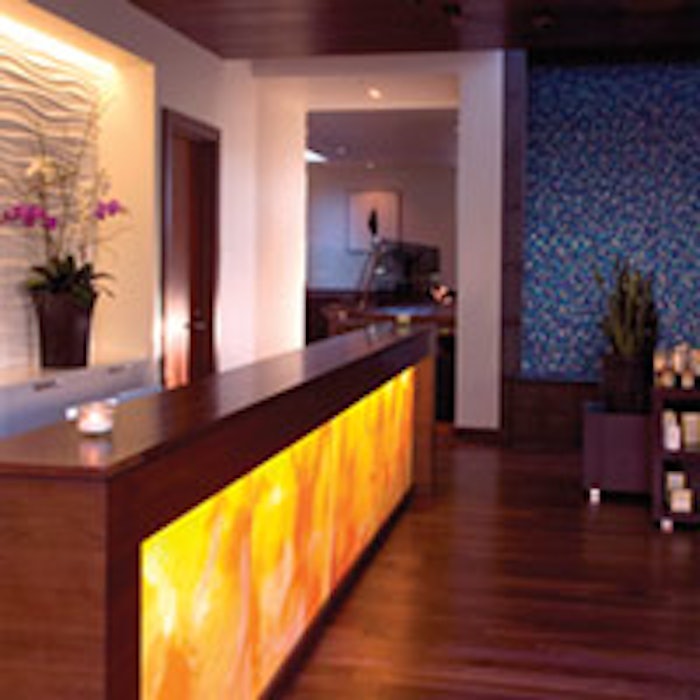 Green Valley Ranch Spa, Las Vegas, NV
After graduating summa cum laude from Arizona State University in Phoenix, Jorinda Nardone followed her heart by graduating from the Southwest Institute of Healing Arts in Tempe, AZ in 2000. Her past industry positions include: owner, Lemongrass Massage Therapy; treatment supervisor and spa sales manager, Agave, The Arizona Spa at The Westin Kierland in Scottsdale; and general manager, Red Door Spa in Phoenix.
Q: What is your favorite treatment to perform?
A: "The Wellness Massage that I developed is my favorite to perform. This unique massage blends Eastern and Western modalities, encompassing energy work, traditional Swedish massage, aromatherapy and polarity for guests who are experiencing trauma, including active cancer treatments. Integrating so many avenues of well-being into one format lets one address the client's body, mind and spirit when they are in the most need."
Favorite treatment
"I adore a traditional hands-on massage by an energy practitioner. Being very cerebral, as well as high energy and on-the-run most days, I need to slow down my body and mind in order to truly be relaxed and feel whole again."
Finding inspiration
"What inspires me in our industry is the absolute beauty of helping people, as it is the mainstay of my career and life ... Each day I am greeted with gracious clients who are in need of a respite from life and relief from pain, both physical and mental."
Staying current
"Staying current is key to success in this industry. By utilizing avenues such as memberships, I am connected to both peers and vendors. Vegas has a very unique mix of spa directors who come together monthly to share ideas and have vendors showcase products."
Client feedback
"My clientele are very complimentary of my staff and their genuine interactions here, along with our amazing facility ... We are a five-time award winner of "Best Spa in Las Vegas" reader's choice award from the Las Vegas Review-Journal."
Skin care mentor
"Pam Samuelson, RN, massage therapist, teacher, energy practioner and business owner. She gave me an amazing opportunity to grow both personally and professionally, even guiding me through the channels of owning my own business."