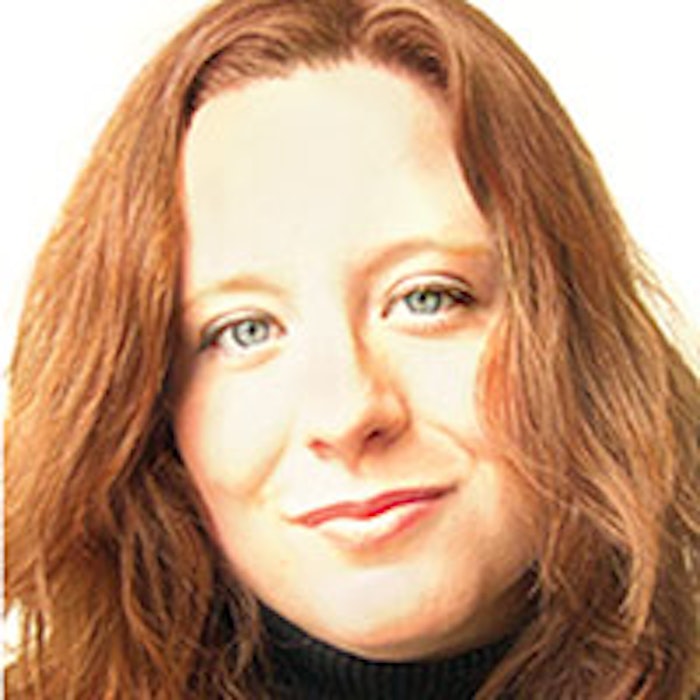 When I started my career at Allured Business Media, I was an editorial assistant for GCI magazine, one of our sister publications. It was my second job out of college and it was my first job in the field that I wanted to pursue. Boy, did I learn how much I didn't know about the business world! I also learned how much the ancillary lessons of college mattered in the real world ... probably even more so than my coursework. I was always good at my job, but had a lot to learn about working with others, prioritization, organization, challenging myself, taking every opportunity for growth that became available to me (even if I wasn't crazy about the idea) and much, much more. After experiencing a few of those "first job" bumps in the road, I got into the groove of day-to-day work. I transitioned to Skin Inc. as its assistant editor/Web editor in 2003 where I had the opportunity to work with such amazing, smart and kind women. As I grew in my roles, I also grew in my knowledge.
As the Web expanded, so did my knowledge base about things like HTML and usability and task paths and information architecture. Believe me, when I was studying Renaissance literature in college, I really never imagined this would be something I would learn. But I did. And I learned it from the smartest guys in the business, right at my own company. Was I intimidated? Yes. Was I sleep-deprived? Oh yes, after just having had my second son, but I jumped in, did the best that I could and drove my colleagues nuts with a million questions. In the end, I have a skill that I will always have. That's the thing about education ... it is yours and no one can take that away from you.
The reason I am walking you down my memory lane of experiences here at Skin Inc. is because, as of October 2, I have stepped down as the editor of Skin Inc. magazine and the conference director of the Face & Body® events. To say I've learned a lot through my experience at Allured would be an understatement. To say I've made good connections and contacts would be one, too. Not only have I made lifelong friends within my company, I have made lifelong friends within the industry. The respect I have for you—for the esthetician who makes such a difference in peoples' skin and in their lives—is unparalleled.
As I move on, Skin Inc. remains in the very capable hands of the intelligent and talented Kristen Wegrzyn, assistant editor, and the amazing Sandy Domin, account executive, who can help you in whatever you may need for editorial and advertising.
I have been honored to have a role in serving this industry's professionals for 12 years, and am looking forward to continuing working with this industry for many more. I am so pleased to announce that I will be moving on to the American Med Spa Association as its Executive Director of Operations and Communications. I can be reached at cathy@americanmedspa.org ... and I very much look forward to continuing my relationship with you—and with Skin Inc.—on this wonderful journey of professional skin care.
TTFN (ta-ta for now)!





Cathy Christensen
Editor