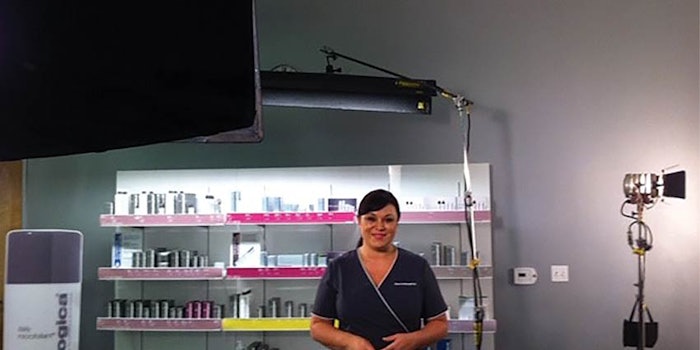 For most of us, it takes a long time to realize our destiny—what we were meant to do. That is not the case for Annet King, VP of business development for Bio-Therapeutic, because she was born to do beauty. From a very young age, King knew that this was the industry she was meant to serve. And serve she has. King understands literally all aspects of spa and skin care, because she has done it all. She has travelled the world treating clients, setting up spas and teaching spa practitioners how to be great at what they do. Despite what seems to be a limitless amount of knowledge about the workings of a spa, King remains grounded, and I can say from personal experience, a joy to be around. I sat down with her to hear about her wild career trajectory, learn her tips for emerging from the pandemic, hear how she encourages others to do what makes them uncomfortable and find out about how she missed her brush with royalty.
Skin Inc. (SI): How did you get started in this industry?
Annet King (AK): I grew up in a small village in the south of England. My best friend growing up was Sarah, and her mother owned a hair salon. That hair salon was at the bottom of their garden. It was called Pamela Maitland Beauty Clinic, and my best friend and I would steal the keys and go down there. Back then, hair salons had closed cubicles that the ladies of the village could come in and no one in the town could see what they were doing in there. They would pull back the curtains and do the big reveal.
Sarah and I would go down there and play, and I was obsessed. My friend's mom said, "You know what Annet, I am going to pay you to come help me." I wasn't trained in anything, but I would get the tea and clean up the hair. Later on, I would do shampoos and sets and would even trim their hair a little bit. I found my bliss early. I loved being around those women.
Continue reading our EXCLUSIVE interview with Annet King in our Digital Magazine...