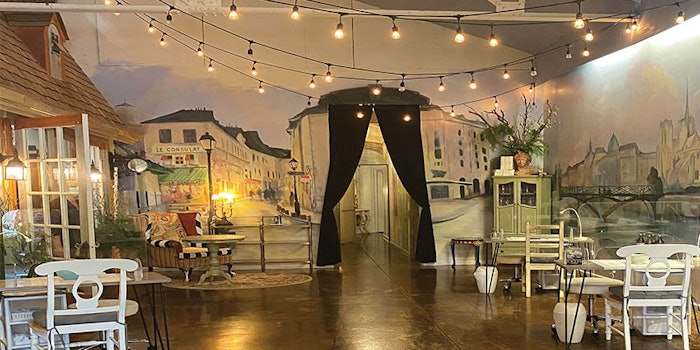 When the COVID-19 pandemic hit, we were all lost. As our relationships and livelihoods were at stake, many of us were left with raw emotions of pain, fear, worry and even anger. We are not out of the woods yet, but it was what we did with those emotions that dictated our future, whether or not we would succumb to the current challenges or rise up to meet the road to the future. After decades of success in the spa business, Eva Sztupka-Kerschbaumer, licensed esthetician and founder of esSpa Kozmetika found herself experiencing all of these emotions. Skin Inc. sat down with her to hear about her experience with the pandemic, find our how she discovered a way forward and discover what she sees in the road ahead for spa.
Skin Inc. (SI): How did you feel when the pandemic first hit?
Eva Sztupka-Kerschbaumer (ESK): It got very real. I thought to myself, you really can't do facials. I've never not had a job since I was 14. I felt like I was told you are not important enough to work. I've had a huge clientele that I worked very hard to build. I had a lot of anger, so I had to do something about it.
SI: Where did you start with making changes to your operation?
ESK: I couldn't imagine not doing facials. I researched COVID-19 guidelines in Germany. We purchased PPE and extra disinfectant. We also adjusted treatments, getting rid of hot stone massage and chakra services. We aren't using steam and staff wear two masks and a shield during the service. Masks do work. I am really a germaphobe anyway. There is also no talking in the service. My staff and I role played for five days. Then the government told me, you can't do it. I saw that there were places that were open that were affiliated with a doctor. I didn't think about that. We have [a doctor] in the building, and she was happy to partner with us, so we are now licensed as a medspa. We are learning everything we can, and every single day we are adjusting it. I will wear a full body suit if that was what was needed. I couldn't be without this; it is what makes me who I am. What makes you an expert is failure, and mistakes. Being an expert means that you have gone through every scenario. I always think, how can we do it rather than why can we not.
I am also not going anywhere, and I am careful where my family goes. I am a Fabrege egg. I have to be exceptionally safe. This is my livelihood. I have to be safe and ethical.
Continue reading our EXCLUSIVE interview with Eva Sztupka-Kerschbaumer in our Digital Magazine...