As we know all too well, the road to wellness is paved in good intentions. Unfortunately, many people struggle to make these good intentions a reality. Jimmy LeSage sought to change all that when he founded New Life Hiking Spa in 1978 as a place where guests were given the tools they needed to make their wellness journey.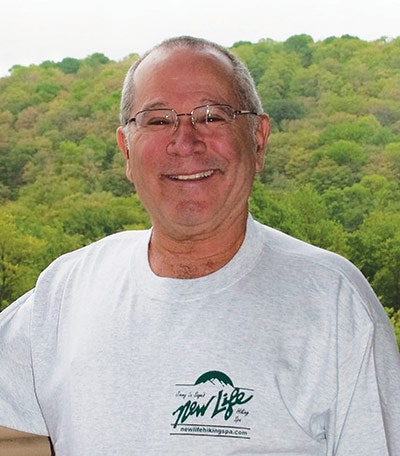 A trained chef, LeSage started the spa as a place where guests could experiece a healthy vacation through nutritious eating and fitness. In the 40 years since, the spa has become so much more, being named the number one spa in America by Spas of America for the fifth time in 2018. Skin Inc. sat down with Lesage to discuss how food and yoga inspired him to become a wellness spa owner, where he sees the wellness industry heading and how Canyon Ranch was one of his biggest inspirations.
Skin Inc. (SI): How did you get started in the industry?
Jimmy LeSage (JL): I was a chef at a ski hotel in Vermont, and we went on a six-week yoga retreat in 1977. After returning to the ski hotel, I realized that with the combination of having an empty space in the hotel in the summer and being in the heart of the Green Mountain, I could create a hiking and fitness spa with a healthy environment for guests to have a summer lifestyle changing vacation.
SI: What made you decide to create New Life Hiking Spa?
JL: I was ready to start a business on my own, as I had been cooking for several years. I realized I had all the elements to create a hiking spa experience, so I went for it.
SI: Who were your greatest mentors?
JL: My greatest mentor was Nathan Pritikin, who was a pioneer in healthy, low-fat, non-processed food. Another great mentor included Mel Zuckerman, who started Canyon Ranch. He participated in New Life for over 12 years. I even spent a winter at Canyon Ranch learning about a high-end spa vacation operation.
SI: What do you enjoy most about wellness?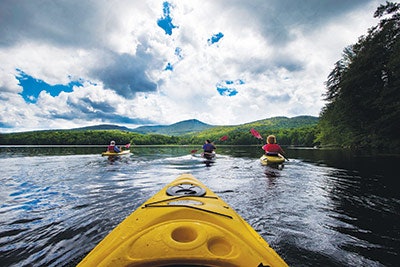 JL: I enjoy watching the changes in our guest who with a change in nutrition and fitness through hiking and yoga begin to feel and look better. I enjoy seeing them become motivated to work on a healthy lifestyle at home.
SI: What has your greatest accomplishment been so far?
JL: On a professional level, my greatest accomplishment would have to be running a successful, healthy vacation experience for 40 years, while helping thousands of guests create a personal lifestyle change. However, on a personal level, having a happy marriage and two wonderful children would be my greatest accomplishments.
SI: How did you feel when your spa was named the number one spa in America?
JL: It was the fifth year we were named the number one spa, so I was proud that we kept our winning streak. I felt happy that more people would learn about us and what we offer at such an affordable price. I'm excited that many more people would become aware of New Life Hiking Spa and be able to participate in a lifestyle changing experience.
SI: Where do you see the future of spa and wellness heading?
JL: I think the increase in the need for people to improve their lifestlye to be healthier is creating more and more opportunities for the industry to help people do this.
SI: How have you seen the spa and wellness field change?
JL: I have seen more places trying to be in the business but realizing it is difficult to create a spa and wellness experience at an affordable price.
SI: What was one of the biggest lessons you learned?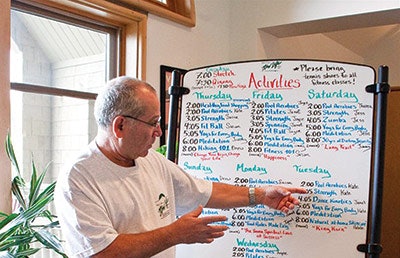 JL: More people are trying to get into the industry without the understanding of all that is involved in it. I have always said that New Life Hiking Spa is a hotel, a healthy club, a restaurant and a learning institute. To run what I call a destination spa program, you need an understanding of all of these different areas.
SI: What advice would you give to someone just starting in the industry?
JL: Understand what part of this industry you want to be in and how to get the skills to be a part of it.
SI: If you could go back in time and tell yourself one thing what would it be?
JL: It will all work out, and it is all good!
SI: What do you do in your free time?
JL: I love spending time with my family, traveling, cooking and working out.