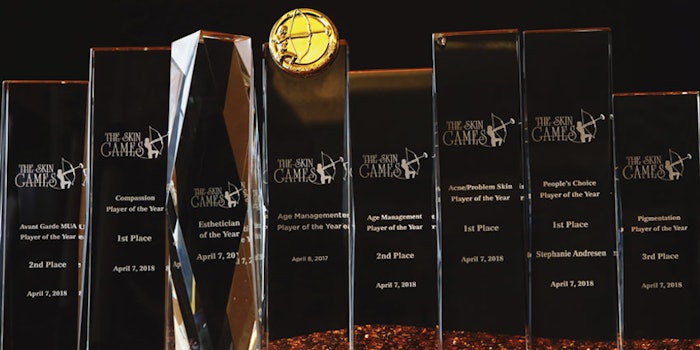 Graduating from esthetic school is only the beginning of any skin care professional's journey. Following graduation are countless hours in the treatment room and a bevy of continuing education, all to one day hopefully master the craft. Stephanie Andersen, licensed esthetician and owner of Brilliant Bodywork, is one of the few that can say her esthetic mastery is at its best. Not only was Andersen named The Skin Games' 2018 Esthetician of the Year, but she also brought home five other awards from the event. Skin Inc. dug deeper to find out how Andersen has achieved success in esthetics, why she loves this industry and how she encourages all estheticians to take some risks.
Skin Inc. (SI): How did you get started in the industry?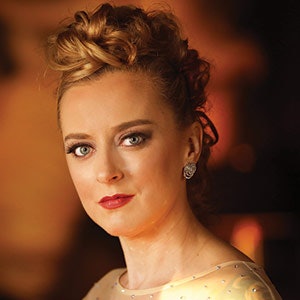 Stephanie Andersen (SA): I fell into the spa industry by accident. I was working a high-stress job within a local hospital assisting families that had found themselves in crisis situations. I decided one day that I was suffering from a bit of compassion fatigue and booked myself a spa day at a local beauty school. By the end of my appointment, I felt as though a tremendous amount of weight had been lifted off my shoulders, and I was ready to take on the world again. Before I left the school that night, I decided that I had to learn how to take better care of myself and be able to teach others how to do the same. Once I was able to practice my new skills on the spa floor, I had a coworker come in for a facial and body treatment. She was going through a difficult time in her life, and during her treatment, she started to cry. I was terrified that I hurt her in some way, but in fact, she confided in me that she couldn't remember the last time she was touched with love. My heart sank and sang in the same second, and I knew from that point forward, that this is what I wanted to do as a career. As soon as I graduated and obtained my license, I opened Brilliant Bodywork.
SI: What has your greatest accomplishment been so far?
SA: In my career, I have had two accomplishments that I would say have defined me. First has been the ability to grow my spa into the success it is today. I started my spa, Brilliant Bodywork, fresh out of esthetics school with just two treatment rooms and a sauna in a 350 square foot office suite. Today, I own a 3,500 square foot medspa with seven treatment rooms and 12 amazing staff members. The second would be my success at The Skin Games Live Show in San Ramon, California. There is nothing compared to hearing your name called to accept an international award, let alone several awards! I remember calling my parents and friends back home to share the good news. It is a day that I will remember for the rest of my life.
SI: What do you enjoy most about the skin care industry?
SA: I am fueled by taking a client by the hand and guiding them into a complete skin care routine and proper professional treatment to help them obtain the results and confidence they deserve. I enjoy performing laser hair reduction on clients with PCOS, helping oncology patients to relax, clearing a client's stubborn acne and helping clients regain a more youthful appearance, all while reassuring them that they are valued and loved. I love being part of an industry that is filled with healers and empaths much like myself.
SI: Where do you see the future of skin care heading?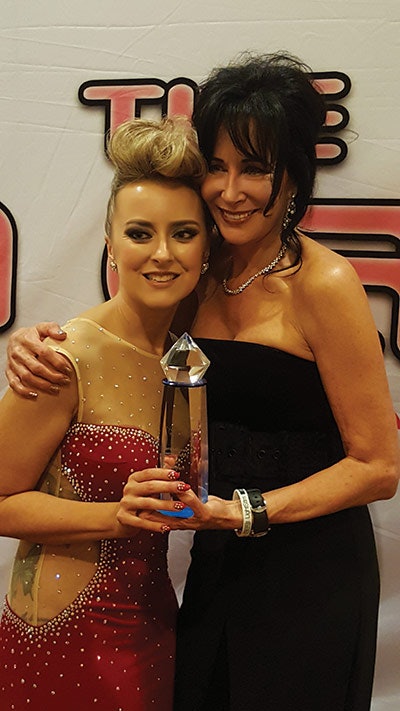 SA: In our spa, we are noticing a trend toward non-invasive skin procedures that offer excellent results with minimal downtime. Services such as plasma skin treatments, LED treatments, collagen induction therapy and intense pulse light (IPL) treatments have all been popular. Guests that are seeking these treatments range in age from 24 to 65, and they sincerely appreciate the professional guidance and the ability to go back to work sometimes that same day.
SI: What has been one of your biggest lessons so far?
SA: One of the biggest lessons I have learned thus far is how to care for others while also remembering to take care of myself. All too often, we forget that you cannot pour from an empty cup as they say, and we need that gentle reminder that sometimes the healer needs healing too. This is not selfish, but necessary. Most spa professionals came into the industry with the distinct desire to help others on their journey, and we all know that a lot of the care we provide is compassion based. We not only guide our clients on healthy skin care choices, but we also, at times, act as an empathetic ear during life's trials. It is so easy to let your own self care slip to the wayside as you care for others, but that is neither productive nor healthy. I have personally learned to balance my self care, so I can continue to offer the expert skin care with compassion.
SI: Why did you decide to join The Skin Games?
SA: I had learned about The Skin Games through a Facebook group and was so impressed with the professionalism of the contestants and their case studies. I knew that I wanted to get involved, but I wasn't sure if I would measure up to the competition. Later that same day, Denise Fuller, co-founder of National Aesthetic Spa Network (NASNPRO), offered an entry scholarship, and I jumped at the opportunity to join. It has been one of the best decisions of my career. Imagine industry moguls knowing your name and commending you on your work. The friendships that I have made stretch near and far, and I cannot imagine my life being whole without these relationships. The networking that has taken place has been out of this world, and I feel completely blessed to be in this industry together.
SI: If you could go back in time and tell yourself one thing, what would it be?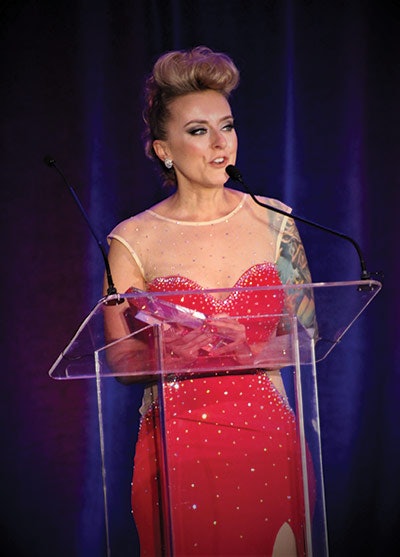 SA: I would tell myself to absolutely take more risks. I am where I am today because I quit my full-time job at the hospital, moved into a much larger spa that I would later grow into, traveled across the country (several times) for continuing education, purchased several large pieces of esthetic devices and eventually convinced my husband to quit his full-time job. Don't get me wrong, every risk was a nerve-wracking decision and to make it all a success took a lot of hard work, faith and dedication. I only wish that I had taken the leap sooner.
SI: What advice or direction would you give a new esthetician?
SA:When you graduate from school and pass your states boards, that is only the beginning. You must continue to attend classes and educational opportunities to remain relevant and grow in this industry. Join professional organizations right out of school and network with other like-minded professionals online as well as in person. Ask your professional only lines and equipment suppliers for upcoming classes and learning opportunities. Get professional skin care treatments done on a regular basis, and do not be afraid to try new treatments or venture to different spas.
SI: What do you like to do in your free time?
SA: I am an avid foodie, and I absolutely love volunteering and giving back in my community. I am a former patient and enthusiastic volunteer with the Shriners Hospital for Children, where I dress up as Elsa from Frozen and visit with the patients. I also volunteer with Oktoberfest USA as a Grenadier. Throughout the year we travel to different surrounding communities to promote German heritage as well as our festival. One of my favorite Oktoberfest volunteer experiences is visiting local nursing homes where we sing, dance and visit with the residents. I also enjoy being out on the water with my loving husband Adam, where we go fishing, kayaking and paddle boarding whenever possible.
Andersen won first in Acne/Problematic Skin at The Skin Games 2018.