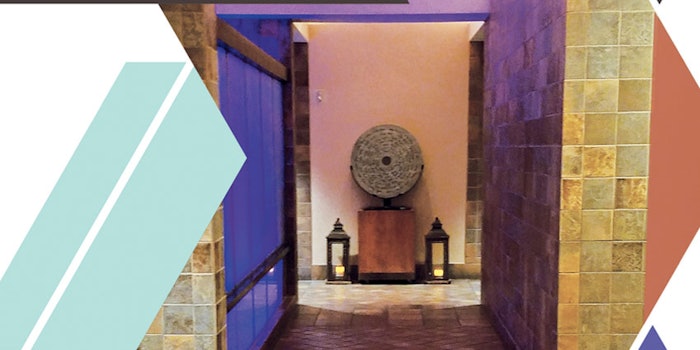 When it comes to customer service, most would argue that it is something that can be taught, but excelling in it requires an innate personal propensity for helping others. You may even say that it is a deeply engrained facet of their personality that either exists or does not. It goes one step further for Chanel Ehrenberg, spa and salon manager at the MGM Grand Hotel and Casino—it is in her blood. Ehrenberg comes from a line of family members in the business of customer service including her mom, her dad and her grandpa. To her, it is second nature. Skin Inc. visited the Grand Spa at the MGM Grand Hotel and Casino to find out how Ehrenberg finds new spa staff, manages customer service and what type of spa treatment she enjoys most (spoiler, it's esthetic).
Skin Inc. (SI): How did you get started in spa management?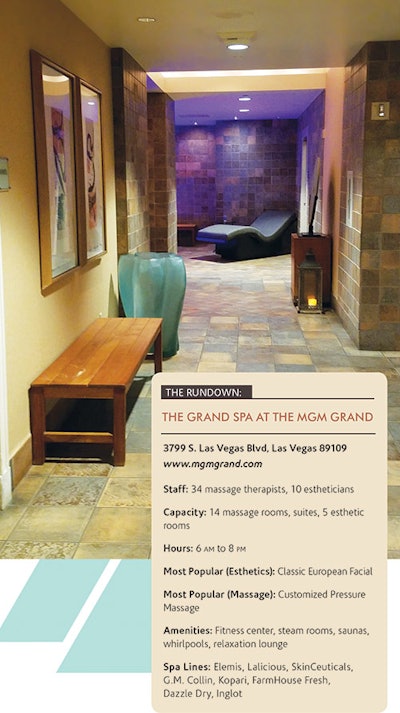 Chanel Ehrenberg (CE): You could say it was in my blood. My mom was in the hair business, my dad worked for Aria and my grandfather managed Stardust. I started with the Mirage as a receptionist. I am one to work my way up, so after five years of working my way up at Mirage, I came to work for the MGM Grand. I have been here for three years.
SI: What do you like about spa management?
CE: I like being able to make people happy.
SI: What has been one of your biggest challenges, and how did you overcome it?
CE: We are opening a spa at the Park MGM, so we are losing some therapists.
SI: How do you hire new staff?
CE: We do a three-step interview. The therapist interviews with me and then my director Toni Dean. Then, they go through an audition with leads. During this audition, they provide a 50-minute service. If the application is for an esthetician, they provide a 50-minute facial with the lead esthetician.
SI: How often do you normally hire new staff?
CE: Our esthetic staff has low turnover. Some estheticians have been with us for 18 years. There is low turnover, and they have lots of repeat clients.
SI: What type of promotions do you create?
CE: We do seasonal promotions, so we do a summer and fall promotion, for example. We also like to do massage/facial combination promotions, because clients seem to enjoy them as packages.
Of course, we offer promotions to hotel and convention guests. We sometimes give them a 2-for-1 day pass, where they can get an extra day in the spa for the price of one day.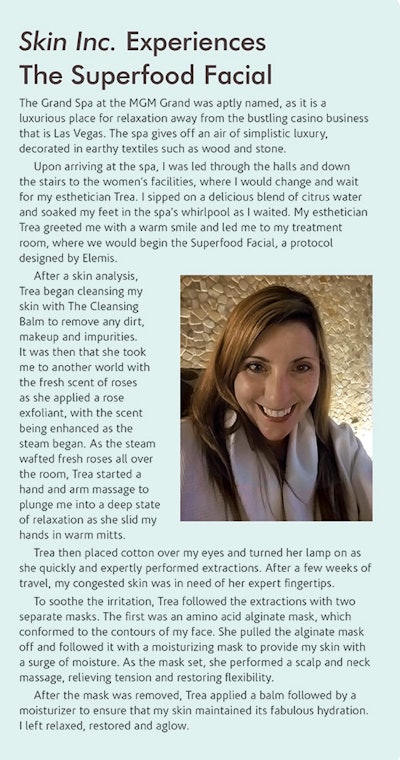 SI: How do you manage your staff?
CE:There are 110 employees. It can be tough to manage all those people. Sometimes it's difficult convincing them that change is good for them. I learn something new every day. You have to come with an open mind. I also tell the staff not to be so hard on yourself. It is a lot of time and dedication. We have a great staff. Some of our staff is dual licensed, so they help fill in when needed.
SI: How do you introduce new treatments?
CE: In the spring we did facial cupping. We also did it for a rock and roll marathon. Some therapists really liked it, and the athletes liked it. It helps relieve pain and aids with circulation.
SI: How do you compete with so many spas in Las Vegas?
CE: We try to support our sister properties as much as possible. We have a saying, "One company, one culture." We send clients to them and vice versa.
SI: How do you train new staff?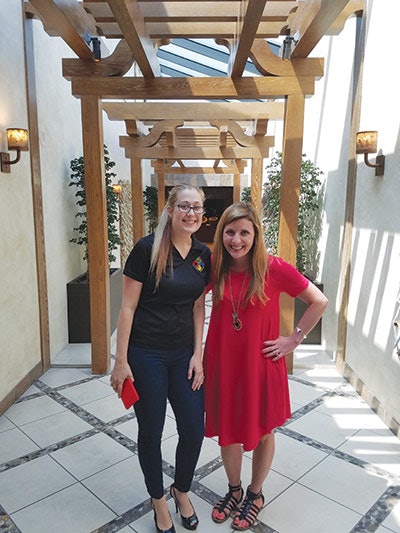 CE: We do a two- to three-week training on the front desk. We cross train them on other jobs. It is a three- to four-day training for massage therapists and estheticians.
SI: How do you keep staff on the same page and motivated?
CE: Every day we hold team updates. We also try to recognize staff as much as we can. We recognize the staff every day. We have a social media way to recognize them. We also do a contest with receptionists, where they get points for guest surveys.
SI: How do you address customer service?
CE: We have a company acronym when it comes to customer service, and it is SHOW.
S Smile and greet.
H Hear their story.
O Own the experience.
W Wow the guest.
We do whatever we can to go above and beyond. For example, we bring them a glass of champagne for an anniversary.
SI: What do you see in the future of the spa industry?
CE: Organic products are big. Today's clientele is very much interested in health and wellness. Guests also want shorter treatments. They don't want full spa days anymore. We are looking at express treatments.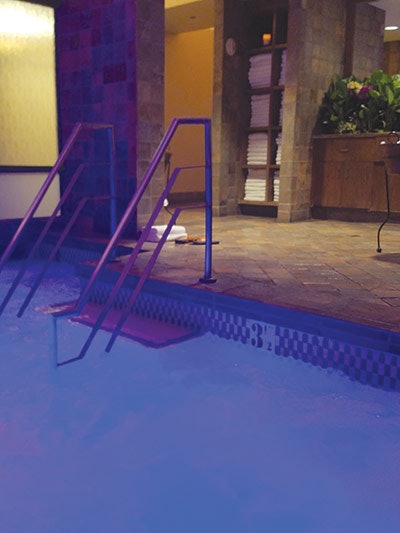 SI: What is your favorite treatment to get?
CE: I like to get a facial the best.
SI: What do you think is one of your most unique treatments?
CE: We do some unique massages. One example is our Four Hands Lomi Lomi, where two massage therapists provide a relaxing massage at the same time. We also have a poolside treatment called the Floating Bliss, where the client gets massaged in a floating bean bag.