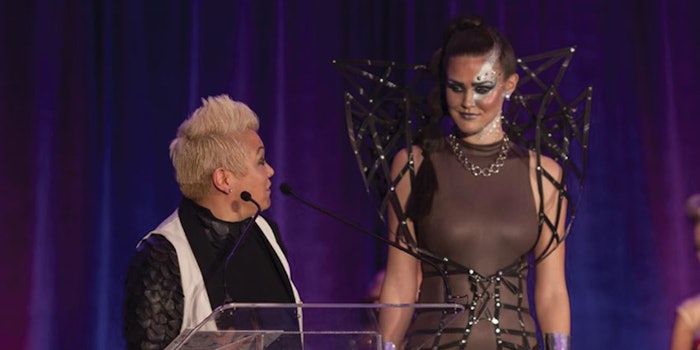 Skin Inc. (SI): How did you get started in the industry?
Tamiko Carrillo (TC): I volunteered for several charity fashion shows when I graduated Marinello School of Beauty's Master Spa Program.
SI: How do you work to promote sustainability in this industry?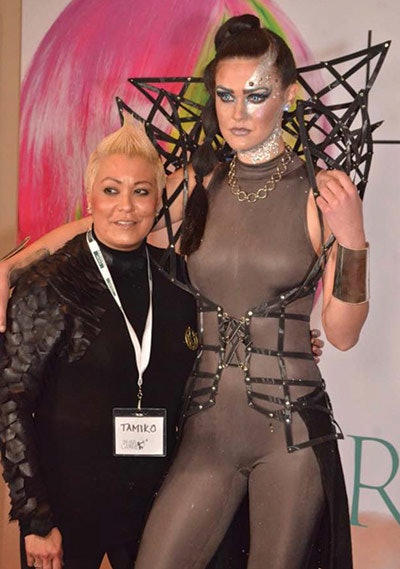 TC:By promoting, organizing and creating events dedicated to educating communities about sustainability. One such event would be the Green Glam Fashion Show, which I have produced for the past five years with Sandra Hanns. The 2018 show took place on Sept. 7, and we were a verified affiliate of the Global Climate Action Summit in San Francisco.
SI: Who are your mentors?
TC:Jennifer Rosenblum is definitely one of my biggest mentors for believing in me and always pushing me to be a better version of myself. Since day one, she has always been a great inspiration to me. She gets the job done and is very artistic, creative and funny.
My mom is another huge mentor in my life. She is my angel, and she's always believed in me no matter what. Even when I'm down, she still believes that I am and can be a super successful business woman. She reminds me to be patient with my journey. Laura Turner Seydel is another great mentor. She is the daughter of Ted Turner and an advocate that sits on the board for the Environmental Working Group. She actually expanded my knowledge on sustainability, which is what I'm making my documentary about for the Sundance Film Festival.
SI: What has been your greatest accomplishment?
TC: Winning the last Skin Games Makeup Challenge was a huge accomplishment for me. I have never been honored by anyone in that way. I actually won first in Avant-Garde, second in Corrective and Skin Inc. magazine gave me the Courage in Color Award. It felt very good to be honored in this way. I will never forget that.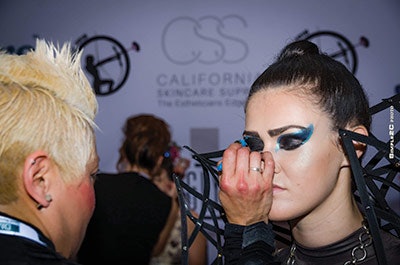 SI: Why did you decide to join The Skin Games?
TC: I joined The Skin Games to interact with other colleagues and learn from each other. It seemed like an amazing platform to meet, exchange, network and have a personal experience with other estheticians in our industry. Estheticians are often isolated in the treatment room, and we don't really have many venues to mingle with each other.
I think The Skin Games is an amazing way to come up with ideas to hold case studies, because you have to back your word up as well as show the evidence that it does work. Half of the things you see on the Internet now are all fake. This is backing up our word showing the progress we make and what products we use to achieve our skin care goals, so consumers and clients get a truthful documented example.
SI: What do you enjoy most about the beauty industry?
TC: It would be transformation. The beauty industry is the universal language in my opinion. People want to look beautiful, and I have really enjoyed that it enables me to connect with so many different types of people that work in many different areas artistically and creatively.
SI: Where do see the future of beauty heading?
TC: I think the future of beauty is hopeful and heading strongly toward sustainable products, which I predict will make the future brighter. I think the beauty industry is always going to be stronger, even in times of war. It is one of the only industries that continues to thrive. I strongly believe that the future of the beauty industry will be working hand-in-hand with artificial intelligence as well.
SI: What has been one of your biggest lessons so far?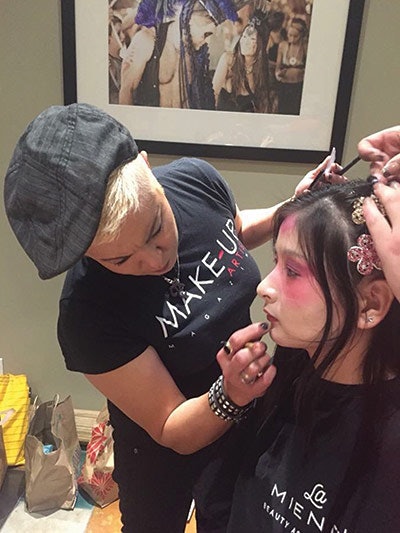 TC: One of my biggest lesson so far has been to not get caught up in drama. Also, I've learned that even when you don't feel like it, get up and take a step, and then take another and keep going until you reach your goal. Also, if you think outside of the box, it can oftentimes save you in a pinch.
SI: Where does your inspiration come from?
TC: My inspiration comes from witnessing the changes that need to be made in order to live a healthier, happier, more beautiful life. The desire to want to make a change is also a huge inspiration; along with my mom and God being an inspiration to me.
SI: What do you like to do in your free time?
TC: I love to sing, read and make beautiful things. I also am a live caster on the YouCam Makeup app every Sunday. Currently, I'm creating a Sundance Film Festival documentary on sustainable fashion and the solutions to the issue we have regarding the fashion industry's contribution to the degradation of our waterways and landfills. I'm super excited about this and have a whole amazing team all ready to start.
SI: If you could go back in time and tell yourself one thing, what would it be?
TC: There is no such word as can't.