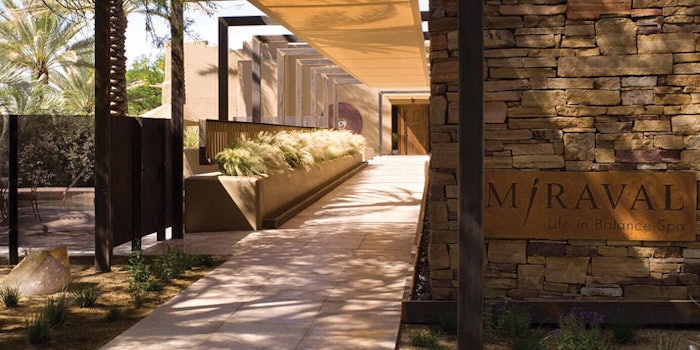 Wellness is an important cornerstone of the spa industry, and running one of the major wellness brands in this industry requires both a stories history in spa management and a vested interest in whole body health. Simon Marxer is one such individual, having recently been named corporate director of spas at Miraval Resorts.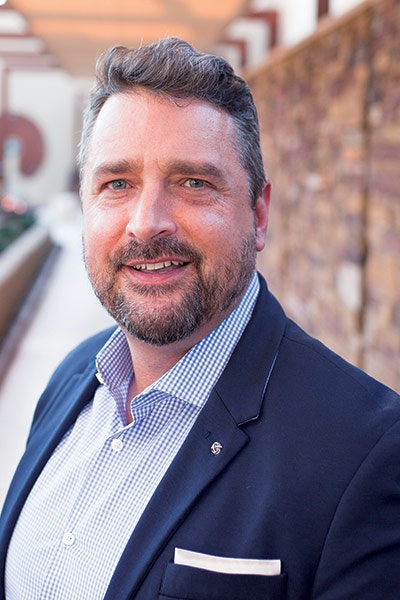 Marxer has over 20 years of experience in the spa industry with properties such as The Boulders Waldorf Astoria Collection, Canyon Ranch, Cornelia Day Resort and Red Flower; however, he got started in the spa industry by accident. Marxer sat down with Skin Inc. to talk about learning from his mistakes, his greatest mentors and how, if he had to do it over again, he would take bigger risks.
Skin Inc. (SI): How did you get started in the spa industry?
Simon Marxer (SM): I got started quite by chance. I took what I thought would be just a summer job at Canyon Ranch in the Berkshires as a 'spa rover' where I was chiefly responsible for picking up dirty towels all around the spa. During that summer, I apparently distinguished myself in towel removal and was offered a more permanent role as a program coordinator. In that position, I met with guests and assisted them in scheduling their services. I kept showing up to work until I looked around and found myself the spa director, and the rest is history.
SI: What is one of your most memorable moments?
SM: In terms of memorable moments, there have been so many that had a significant impact on me. If I had to choose one, I think it was the opening of the renovated spa at Miraval. We had operated the spa in a village of resort rooms and trained a staff of nearly 100 people on entirely new services all while maintaining a full destination spa experience and never closing for a day. The day we opened, I was so proud of all that my team had achieved.
SI: What lessons have you learned in the 20 years you have been in the industry?
SM: I have learned a great deal since I started in this business–the most valuable lessons have really come from my failures.
I would say that mistakes teach us the best lessons. The trick with this is to get out of our own way long enough to see what there is to learn from these mistakes. I have spent way too much time avoiding mistakes in my career instead of taking chances, and in my book, there is nothing harder to get over than the regret of not having tried.
A second lesson would be that to be a great leader you must embrace the notion of potentiating the brilliance of your staff. Early on in my career, I felt that to be seen as worthy, I needed to have all the answers. I was only able to realize success when I began to see my role as bringing out the best in others. Any and all success I have had is because I helped someone reach their potential.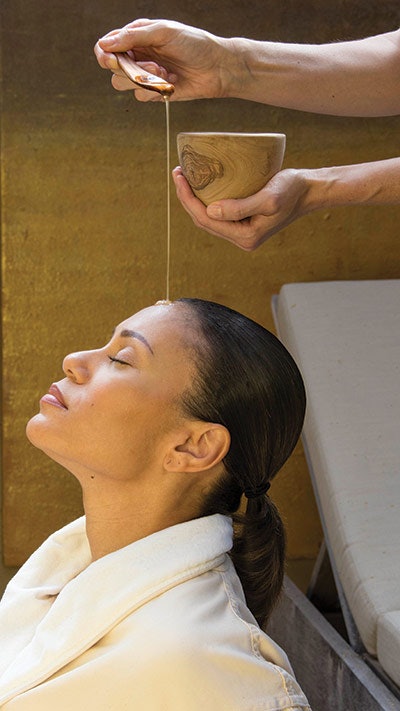 SI: What has been your greatest accomplishment thus far?
SM: My greatest accomplishments hands down are the teams that I have built. Leading people by successfully creating an alignment of their interests and goals with those of the team and of the enterprise, in my opinion, is the greatest professional accomplishment one can have.
SI: What do you enjoy the most about the spa industry?
SM: What I enjoy most about this industry is the opportunity it provides to create an environment and experiences that really make a difference in people's lives. When successful, we have the opportunity to support people in their effort to care for themselves and to be cared for; that is a great gift and responsibility.
SI: What advice or direction would you give a new spa director?
SM: The best advice I could give a new director is, your path to success will depend on your people. They will be your greatest asset or your greatest obstacle. What will determine which of these they become will be directly related to how much you invest in them. Take good care of your people, and they will take good care of your guests.
SI: If you could go back in time and tell yourself one thing, what would it be?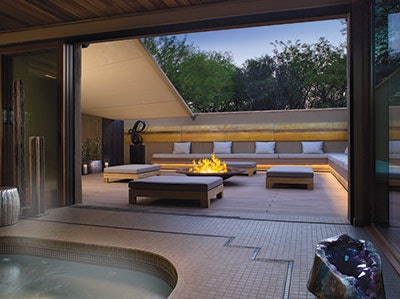 SM: If I could go back in time to when I started working in this field, I would tell myself to take more risks. I let so many opportunities to innovate and try new approaches to operating pass purely because I was so risk averse. Taking risks is a necessary part of innovation. If you are not getting uncomfortable on a regular basis, you are not growing and neither will your business.
SI: Where do you see the future of the spa industry heading?
SM: I believe the future of the industry will be driven by fostering an individual approach to wellness. As people continue to be bombarded with information and stimulus from phones and media, the need to nurture oneself has increased and focus has shifted from what is around us to what is within us. I believe the spa industry will play a critical role in bringing wellness and the benefits of mindfulness to a population that will continue to need it more
and more.
SI: What do you like to do in your free time?
SM: Wait…what free time? In all seriousness, when I get free time, I like to hike here in Arizona and be outside as much as possible. Being surrounded by the scale and the beauty of nature helps me keep perspective and get the exercise I need.