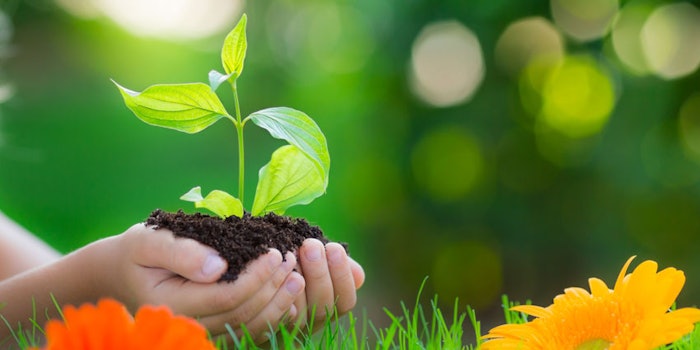 Sustainability in the spa is crucial to the sustainability of our planet. What efforts are you and your spa making to help protect the environment? To gain some ideas on how to be more green, Skin Inc. went to Attila Koronczay, general manager of Éminence Organic Skin Care, to discuss some ideas on how spas can take a step or two toward sustainability as well as the revenue benefits this could bring. 
Skin Inc. (SI): Why do you think having an Earth-conscious spa is important?
Attila Koronczay (AK): We believe there's a responsibility that every business has to protect and heal the Earth. After all, we want future generations to enjoy our planet just as much as their ancestors were able to.
SI:  From a business standpoint, how can becoming a green spa impact revenue?
AK: Becoming a green spa can increase revenue, if spa guests are made aware of this unique distinction. Be sure to include your Green Spa certification/commitment on your social media channels, website, spa menu, receipts and email signatures. Consider sending out a local press release to shout it from the rooftops to your nearby market.
SI: What challenges might smaller spas endure while transitioning into becoming a "green spa?"
AK: Old habits are hard to break! Employees and guests may forget to recycle, turn off electronics when not in use or only use the amount of linens necessary. Be sure to be patient during the transition and applaud every small step you see. Another good tip is to designate a "Green Champion." This would be someone on your staff who would remind others about your green initiatives.
SI:  What are some of the advantages and disadvantages of becoming a "green spa?"
AK: We feel the advantages far outweigh the disadvantages! Spas will save money on electricity bills, heating bills, laundry fees, locker room supplies, waiting lounge amenities, paper, office supplies and more. Plus, they are saving money on this while championing the importance of protecting our Earth.
One disadvantage could be that energy-efficient appliances may cost more as an initial investment. However, in the long run, you will save money in energy bills.
SI: How can a spa transition from non-organic to organic products?
AK: When you find a brand you feel is a potential fit for your spa, call and speak to them. Try out a few products and involve your key decision makers, like your lead therapist or lead esthetician, in meetings with your potential new sales representative. Then, have everyone try a treatment with the new products and be sure you are impressed with the results. When you're ready to launch your new organic treatments, host an event with mini-demonstrations, organic snacks and mocktails. This is a fun way to get locals involved!
SI:  Are there any misconceptions about using organic products?
AK: Some consumers have been misinformed that organic products aren't results-oriented. By incorporating the most innovative methods of harnessing the power of natural, organic and biodynamic ingredients, the results are real, proven with studies and can even be life-changing.
SI: How does Éminence stay up-to-date on eco-conscious methods?
AK: At Éminence, we stay on top of eco-conscious methods by keeping in communication with our fellow B-Corporations. B-Corps are certified by the non-profit B Lab to meet rigorous standards of environmental performance. We're assessed by our environmental performance through our facilities, materials, resource and energy use and emissions.
Our transportation and distribution channels as well as our supply chain are also evaluated. Finally, our products or services designed to solve an environmental issue such as the provisions on renewable energy, conservation of resources, waste reduction and education around environmental products are also evaluated. We stay in contact with other B-Corps to learn and adapt their best practices.
Check out Attila's 12 Ways Your Spa Can Be More Green in the Being Well section of Skin Inc.'s April Issue.