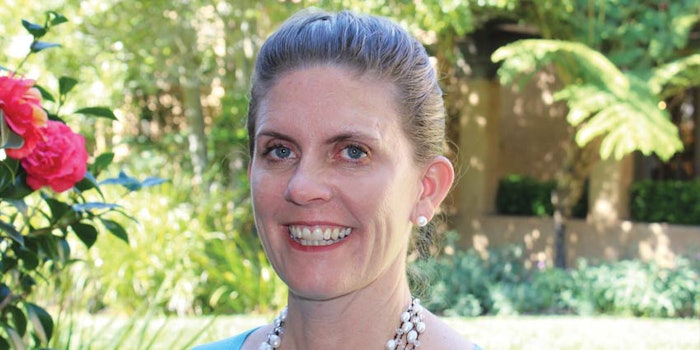 Photo courtesy of Pebble Beach Company
It was a leap of faith that propelled Lara Davidson to pursue a career in the spa industry, become a licensed massage therapist and eventually move to Puerto Rico. Twenty-four years later, Davidson is still doing what she loves as spa director at The Spa at Pebble Beach, which boasts 25 treatment rooms and attracts as many golfers as spa enthusiasts to the world-class facility. Skin Inc. caught up with Davidson to discuss her journey in the spa industry and her love of the outdoors.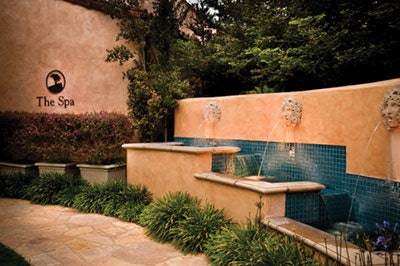 Skin Inc. (SI): How did you get started in the spa industry?
Laura Davidson (LD): When I graduated from college, I was planning on going to graduate school but wasn't quite ready. So, I planned a "gap" year. I convinced my then-boyfriend, now husband, to move to Colorado with me. Neither of us knew how to ski but we wanted to learn. We got dropped off in downtown Telluride without a place to live, a car or jobs.
I met a woman who was a Pilates instructor at The Peaks Resort & Spa Telluride, the town's first major hotel. She said it was a great place to work so I hiked seven miles up and over the ski mountain to the hotel to apply for a job.
I had never been to a spa before, and I definitely didn't know what Pilates was, but it sounded interesting. This spa was 42,000 sq. ft. with 44 treatment rooms, an Olympic-sized lap pool, water slide, indoor/outdoor pool, climbing wall, racquetball court, etc. I was blown away. I was hired as a locker room attendant making $6 per hour, and I got a ski pass. I quickly moved up to the front desk, then guest services manager. While I was the guest services manager, I went to massage school and became a certified massage therapist and reiki master.
SI: Who were some of your greatest mentors?
LD: Tracy Lee [former corporate spa director of Golden Door Spas and Auberge Resorts; now consulting as TLee Spas] continues to mentor me and share her amazing attention to detail and her ability to find the positive in every situation. Gayle Brady [former spa director of Camelback, The Peaks and founding member of ISPA] taught me the skill of delegation and open communication. Toni Nurnberg [co-founder of The Connecting Point School of Massage and freelance spa manager for Life in Bliss Retreats] shared her gift for connection, empathy and a great massage. George White [general manager of The Lodge at Ventana Canyon, Las Casitas Village and Carmel Valley Ranch] taught me grace and leadership skills through book assignments and consistent feedback. After a 30-year career with Hyatt Hotels, Cody Plott became the president of Pebble Beach Company. One of the important lessons learned from Cody has been to be a "thumb pointer" rather than finger pointer. Always look at how you could do better and don't try to shift blame.
SI: What is one of your most memorable moments?
LD: I moved to Puerto Rico to open the first Golden Door Resort Spa in 1998. While the spa was under construction, a Category 5 hurricane decimated the island. We had no power for a month and no water for a week.
But, the show must go on. With staff in training and a spa under construction, we set up a makeshift spa in three hotel rooms and offered services to the remaining guests. We opened a few months late, but we had a very strong team as a result of the challenges faced during opening.
SI: What has been one of your biggest lessons so far?
LD: Maya Angelou said "I've learned that people will forget what you said, people will forget what you did, but people will never forget how you made them feel." In the spa industry, we have the unique opportunity to help people feel better every hour of the day. This is an honor and a responsibility.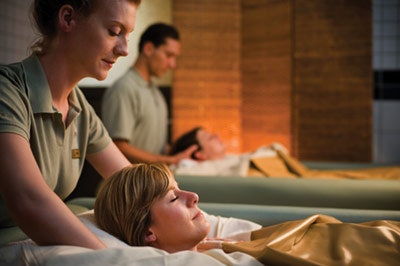 SI: What piece of advice would you give to a new esthetician?
LD: Determine what your passion is in esthetics so you can become the best at it. Remember that trends of esthetics come and go, but knowing the skin and its functions is the foundation. Customer service, personalization, and being present for your guest will set you apart.
SI: What direction would you give to a new spa owner?
LD: It is important to understand what you are good at, hire others with the skills you lack and allow them to shine. Find what works for your spa, and don't try to be everything to everyone. If you don't know what works for your spa or your area, try new things until you find what works.
SI: If you could go back in time and tell yourself something, what would it be?
LD: It is ok to be vulnerable and human at work. Ask more questions, and fully listen to the answers.
SI: Where do you see the future of the esthetic industry going?
LD: The healing power of touch is here to stay. In this high-tech, low-touch world, people need it more than ever. However, we will continue to see devices proliferate the market as guests look for ways to recreate the spa experience at home. I think we will see more skin care only memberships, and more mail order delivery of "personally selected" home care products.
SI: What do you like to do in your free time?
LD: I spend time outside with my family and friends. Nothing makes me happier than hiking or climbing a mountain. The quiet allows me to recharge and come back to work better able to take care of everyone else!