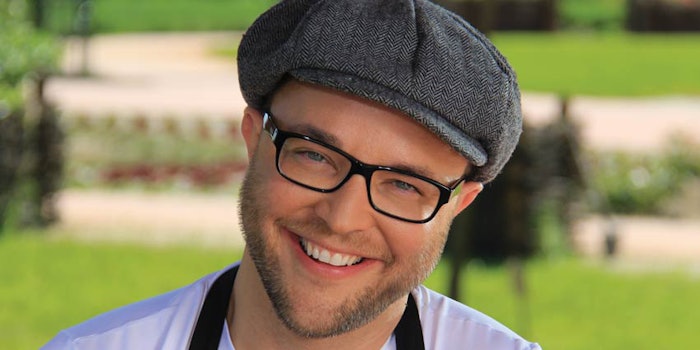 Photos courtesy of Jessica Timberlake, Éminence Organic Skin Care
As President of Éminence Organic Skin Care, Boldijarre Koronczay is known for many things: awe-inspiring massage techniques, an exuberant sense of humor and an undeniable passion for sustainable organics.
Because of his success, it may come as a surprise that there was a time when Koronczay and his brother Attila faced rejection within the industry and struggled to persuade others of the virtues of organic skin care. We caught up with Koronczay to find out what drives him to be an industry leader and where he got those mad dancing skills.
Skin Inc. (SI): How did you get started in esthetics?
Boldijarre Koronczay (BK): The defining experience that led me into the skin care industry was when I overcame a very rare form of leukemia when I was a small child. My mother and grandmother fed me only natural, organic and biodynamic foods to help my body heal itself through the treatment process. Both my grandmother and mother worked in esthetics. I followed in their footsteps and became an esthetician so I could share the message of the power of natural healing with as many people as possible.
SI: Who were some of your greatest mentors?
BK: My mom and grandma inspired me to study esthetics after high school. It seemed a natural fit, as I had grown up watching my mom give facials to her clients, and I was one of the first men to graduate with this diploma in Hungary.
I've also been inspired by Sylvia Sepielli. I remember watching her receive the Visionary Award from the International Spa Association (ISPA) and being so motivated.
SI: Why did you decide to start Éminence Organic Skin Care and the farm?
BK: Our mission was to share the passion that my grandmother and mother had for natural skin care with the world. The ultimate goal has always been to help enhance peoples' well-being through organic nutrition and skin care. My brother Attila and I moved from Budapest, Hungary, to Vancouver, Canada. At first, I began working at a local spa, using products created from old-world knowledge. This planted the roots of Éminence in North America. Word of mouth spread quickly about my organic facials and Hungarian-style massage techniques. I am humbled to say that I had a waiting list of three to four months, including many celebrity clients!
As the demand for products grew, I remained committed to products made from natural, organic and biodynamic ingredients, just like the foods I was fed while undergoing treatment for childhood leukemia. I realized that I could educate others about the importance of living a healthy lifestyle—not only internally, but externally by using healthy products on their skin. At Éminence, which by definition means "the best of the best," we strive to be more than a skin care company. We are a loyalty brand dedicated to bettering lives, educating people about health and lifestyle, and also by giving back to charitable initiatives.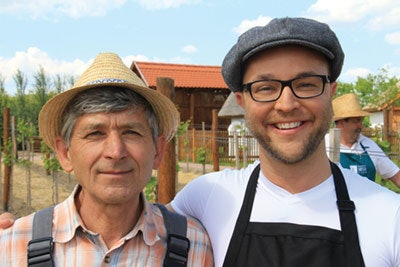 Over the years, we have had a significant amount of inquiries from people wanting to visit our farms. While we have always had our working farms, these farms are hustle and bustle, unable to accommodate wheelchair access or large tour groups without interrupting production. We wanted to respond to this demand and make one of our farms a family-friendly tribute to our Hungarian heritage. It celebrates our love for our country, as it is infused with traditional cultural motifs, but it also provides education about certified organic ingredients.
The farm's mission is to help create a broader understanding of organic farming in general. We want to help as many people as possible understand that you can actually heal the earth (and in some cases, leave it a better place than you found it) through organic farming.
SI: What is one of your most memorable moments?
BK: Being honored with the ISPA Visionary Award [in 2015] was my greatest moment of pride. During my acceptance, I pranked over 1,500 people to think that it was me and [then-ISPA chairman] Michael Tompkins performing the world-famous "Dirty Dancing" choreographed dance. In actuality, we hired two show dancers and dressed them up like us. At the reveal, the room burst out laughing and it was the talk of the conference! Score! I love making people laugh!
SI: What has been one of your biggest lessons so far?
BK: We dealt with years of rejection while the market wasn't ready to understand the benefits of organic. My brother and I were so broke. We lived in a rundown building and helped renovate the other apartments in exchange for rent. But, we shared the same dream and same dedication to our ideas and to each other. This taught me to never give up on my goals.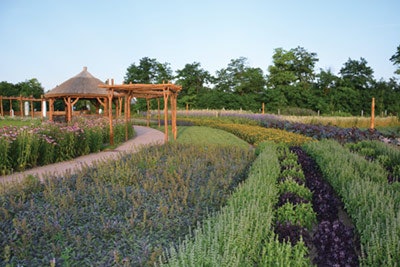 SI: What piece of advice would you give to a new esthetician?
BK: Always work as if someone you want to impress is watching.
SI: What direction would you give to a new spa owner?
BK: The best spas are dedicated to consistent, constant training for all of their employees.
SI: If you could go back in time and tell yourself something, what would it be?
BK: Spending nine months of each year on the road, traveling countless miles and thousands of hours of work are truly worth every moment because, in the end, you are helping the industry and people will take notice of your hard work and dedication!
SI: Where do you see the future of the esthetic industry?
BK: I think as more and more companies understand biodynamic ingredients, grown in harmony with the seasons and the alignment of the earth, the moon and the stars, that certified biodynamic ingredients will have the biggest impact on the beauty industry. It took about 15 years for consumers to understand and demand organic products. Biodynamic is the next great wave.
Éminence recently earned our certification as a B Corporation, joining the global movement of people using business as a force for good, including environmental responsibility. I would encourage more companies in the beauty industry to truly examine their business practices, apply for B Corp certification through the unbiased nonprofit B Lab and shout it from the roof tops—or modify existing procedures to show ongoing commitment to being a responsible business in all practices. The beauty industry unites on several issues of wellness—not only for people, but for the earth as well.
SI: What do you like to do in your free time?
BK: In 2013, we formed the Éminence Kids Foundation. The purpose of the foundation is to donate organic meals to sick children undergoing treatment in hospitals and long-term care facilities. Since then, we've served almost 40,000 organic meals in multiple countries and are planning to open more locations. Volunteering with my loyal staff at "organic soup making nights" is a lot of fun. We socialize and have fun knowing it's for a great cause.