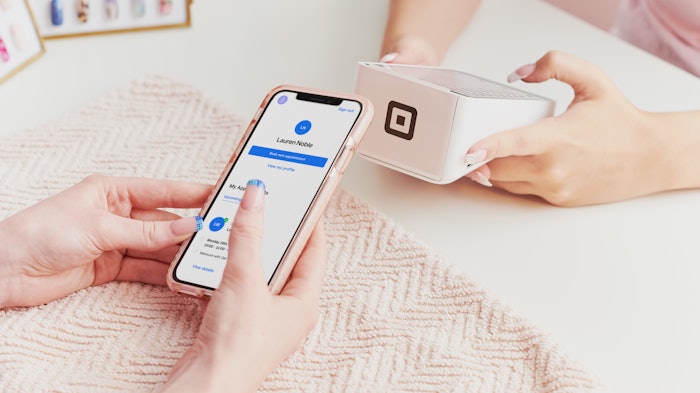 Square released its Growth of Mobile and Conversational Commerce Report that details the opportunities and challenges that businesses face as they expand into new commerce channels. Square surveyed consumers and business owners across the U.S. on their current behaviors and sentiments, as well as their future ones to distinguish what is needed from spa software moving forward. 
Related: Square Introduces Commerce Solution for Beauty Sellers
Mobile Shopping
Shopping experiences and other mobile conversational commerce continues to rise among consumers. Consumers expect convenient, seamless interactions with businesses they frequent, which they most often find from their mobile devices. Consumers want ease when it comes to booking appointments online or digitally tipping their service industry professionals. 
"Sellers continue to need powerful software that enables them to automate their business and meet the on-the-go needs of modern consumers," said Saumil Mehta, head of Point of Sale and E-Commerce at Square. "Mobile commerce technologies are a competitive advantage for merchants to leverage in order to stand out from the noise."
Square also recently integrated with social media platforms to bring customer correspondence all in one place. Currently, 40% of inbound messages from social platform integrations are commerce-related, and examples of this includes consumers inquiring about how to pick up an order or cost of services. 
Related: The Digital Age of Customer Service
Consumer Survey Key Findings
Younger generations are most attuned to using phones to make purchases, with millennials and Gen Z more likely to prefer texting with a business at 41% and 40% respectively.
Nearly all consumers surveyed, 98%, want to connect with businesses via their mobile devices, with appointment reminders (66%) and order notifications (65%) being the most common interactions.
30% of consumers expect to shop more through their mobile devices over the next 12 months, with 38% of men expecting to increase their mobile shopping compared to 27% of women.
In response to consumers' growing preference for these commerce channels, 60% of business owners use mobile commerce to connect and sell to consumers, with another 20% interested in doing so.
For the 97% of businesses using mobile commerce and reporting noticeable benefits, 53% cite they're better able to manage customer relationships and 53% note they're able to save time by automating their business.
Younger businesses are leading the way as those who have been in business for less than 10 years, 68% are more likely to use mobile commerce. Comparably, companies that have been in business for 10 or more years are only 51% likely to use these technologies.
Related: Square Spa Software Releases Advanced Features
There is also a mobile version and a desktop version of the full analysis of Square's Growth of Mobile and Conversational Commerce Report.