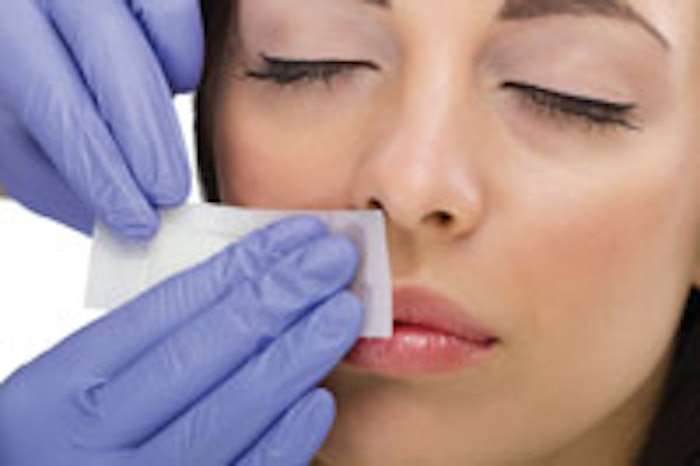 Add-on services are an efficient and profitable way to improve client results. Following are 10 things you can do right now to increase your add-on services.
Create an add-on treatment that corresponds with a community event. For example, during the month of "Mov"-ember, men grow mustaches to promote greater awareness of their health issues. You could offer complimentary lip-waxing during facials to support the cause.
Seasonal add-ons create interest and are limited to four or five weeks. Zaza nail spa in San Francisco and Singapore offers a pedicure every month with an add-on seasonal scrub. It's the same service with a twist for added engagement.
Ask every client, "What is happening with your skin right now?" This allows you to create a customized add-on service specific to their needs. If she says her eyes are puffy, customize an eye treatment. Say: "I can work it into your treatment and the additional price is only $15."
Advertise in-house. Develop a point-of-interest area where professional products are displayed along with a typed and framed description of the service.
Create a promotion. Consider one that offers a complimentary add-on service with the purchase of a retail product. This gives clients an incentive to pre-book.
Promote add-on hand treatments during facial masks. It's the perfect amount of time for the treatment, and the client's hands will look and feel hydrated while they're walking or driving home.
Package the retail and the add-on service together. For one price, your client will receive an add-on service along with a product to take home and use daily.
Market add-on services via social media. Take a quick photo of the product, and post it on Instagram or Twitter. Mention your promotion on Facebook, and ask your clients and friends to "like" it. Social media sites are free, and the people following you are already interested in your business.
Use add-on services as a "thank you." This is great for VIP clients who refer friends, pre-book and have high service tickets.
Price your add-on services to be 10–20% of your facial cost. Consider the cost of the product, as well as any additional prep or service time and supplies. To be profitable, add-on services must be part of other services.

Founder and owner of the San Francisco Institute of Esthetics and Cosmetology since 2002, Deedee Crossett is an industry pioneer for raising the bar of undergraduate education for cosmetologists and estheticians. She can be reached at www.facebook.com/deedee.crossett and Twitter @DeedeeCrossett #10things.