It's a Monday and the beginning of your work week. You check your book to scan for your oldies but goodies (a.k.a. your faithful clients that never miss) but also to check for new ones. These are the individuals that keep oxygen flowing into your business. They are necessary to keep the pulse of your work alive. As service professionals, our livelihood thrives on a consistent flow of new clients. But, how do you turn new clients into return guests? This is an important question. Depending on your approach, it could mean the difference between a fruitful career and one that is less than prosperous. The real question when considering new clients is do you want them to simply return or do you want them to be loyal? There is a difference.
A return guest will return for your service, but they will not stick around when something or someone else grabs their attention. A loyal client is one that will stick around even when something else or someone else grabs their attention. These are your "loyals;" they are the people that have likely been with the same cell phone provider for years. They value relationships and the time put into building them.
So, how do you turn a new client into a loyal one? You build a relationship with them. How do you build relationships with new clients when you have a very short window of time to lay the foundation for long term relationships? Keep reading for tips on how to put the proper building blocks in place for healthy future relationships with new clients. Learn what to avoid, what to do to make the connection and get repeat business.
Make a Good First Impression
Client relations are the relationships that a business has with its clients and the way in which it treats them. It is the way a business communicates with existing customers and especially the newest ones. When you have a new guest, the experience begins from their first interaction with booking. Reflect on the booking experience for your guest. Is it easy for them to book? Did you address common concerns such as parking and validation before arrival? Your attention to these details helps individuals feel comfortable even before they arrive and helps to validate their importance to your business.
Digital Magazine Link: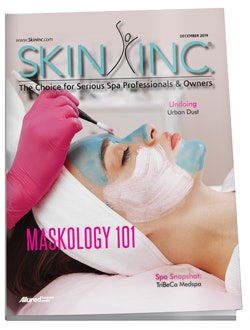 Learn the six other tips that we have for building your client loyalty in our digital magazine!