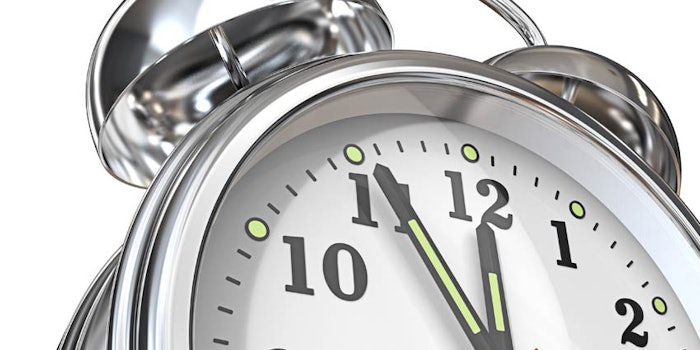 Q: How do you deal with "now or never" clients?
A: With technology bringing the world to our fingertips in a few swipes and clicks, there has been a shift in the consumer psyche to feel that they should be able to have everything they want right now. In addition, most everyone today is über busy and over-worked, so they might only think to book a spa service when the rare occasion occurs that they have an hour or two to themselves. But this mindset places a heavy burden on businesses.
I struggle with this in my own practice. Here are a few of my trade-secret tips that help "capture the impatient potential."
1. Identify the Issue
When someone calls my spa asking if I have a facial appointment open for that day I always ask them a question to create connection.
"Please tell me, what is your biggest skin care concern, so I can see how I can best serve you?"
Their answer will catch them off guard (in a good way), and this creates an immediate bond and shows the potential client you have their best interest in mind. Just showing this type of interest could lead to this potential client to believing that you are worth the wait.
"Listening is a magnetic and strange thing, a creative force. The friends who listen to us are the ones we move toward." —Karl A. Menniger
2. Add to Cancellation List
If the client isn't interested in booking a future open spot, the next step is to ask them if they would like to be added to you cancellation list. Let them know you will touch base with them if anyone should cancel. I try to create a feeling of excited anticipation by suggesting quite often I am able to fulfill their need by adding them to this list.
3. Follow Up
If a spot doesn't open on that particular day, I will give the client a call in the next couple of days when a I have a few times to offer them. Here's what I say, "Hi, it's Lori from "Spa Name," and I had some appointments open up for Date and Time. I know you called a few days ago, but I wanted to touch base just in case you didn't get in for your skin care TLC."
4. Close With an Open Invite
Always close the conversation with an open invite.
"I do love welcoming new clients into my facial room and am sorry we couldn't accommodate you today. I would love the opportunity to earn your business, so please think of us here at "Spa Name" for all your future skin care needs."