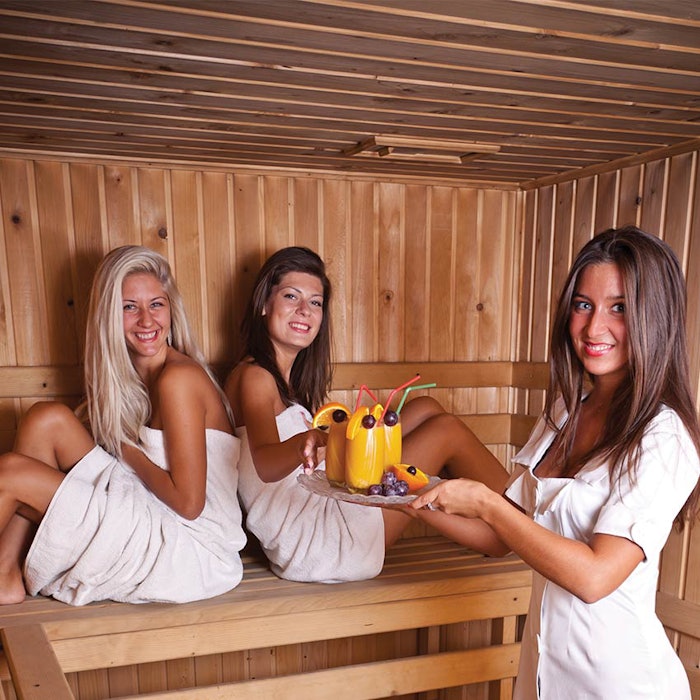 Some clients are dehydrated both inside and out, and they do not even know it. Spa drinks are a great way to engage your clients and benefit their skin. The water content helps hydrate their bodies and skin, while the vitamins and minerals produce brighter, younger-looking skin. These recipes are from my personal concoction collection, and provide spa owners and estheticians with inspiration to some fun (and healthy) things they can do with their beverages. For these recipes, I prefer to use organic fruits and vegetables when possible. Have fun in your spa, up your customer service and help clients achieve better skin.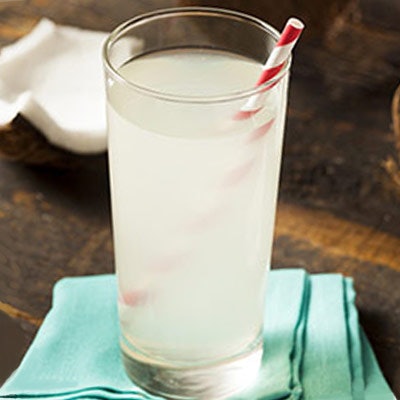 Coconut Water
Ingredients:
Description:
This drink is simple but provides beautiful benefits. Coconut water takes your spa guests to a tropical place without leaving the country. It is filled with body loving, hydrating ingredients. I like 100% raw coconut water. Serve this refreshing delight in a pretty, inexpensive glass. Our guests always rave about the glasses we serve them in, too.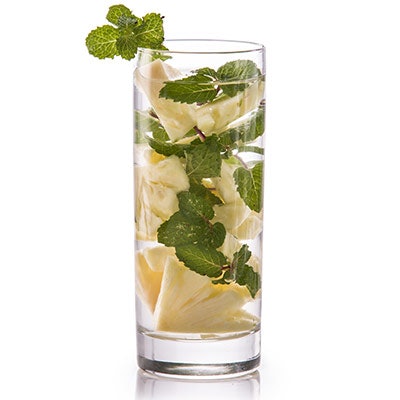 Pineapple and Mint
Ingredients:
1 quart filtered drinking water
4 pineapple slices
2 sprigs of mint
Description:
Combine ingredients and let it infuse at room temperature for an hour before placing in a refrigerator. This allows the flavors to meld. A little bit of ice is optional.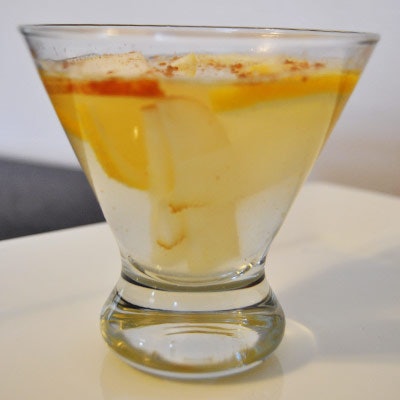 Pretty Pear Water
Ingredients:
5 Asian pears (thinly sliced)
1 lemon (half for juice, half thinly sliced)
Water
Dash cinnamon (optional)
Description:
Slice the pear and place in a martini type glass. Cut a lemon in half and squeeze half over the pear to help from browning. Cut the other half of lemon into slices. Fill a pitcher of water and add the lemon and pear. Refrigerate for a few hours for it to infuse the fruit flavors into the water. Add a dash of cinnamon on top for some extra kick and warm color.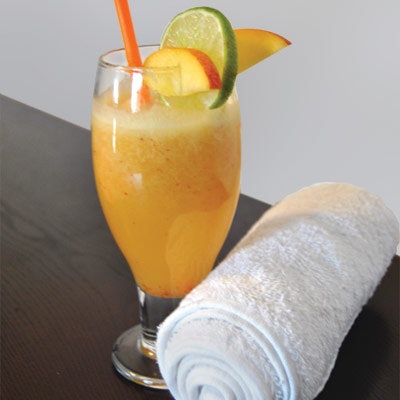 Peach Agua Fresca
Ingredients:
8 cups of fresh peach slices
2 tablespoons sugar
2 tablespoons fresh lime juice
1 1/2 cups of chilled club soda or fresh water
Sprigs of basil (optional)
Description:
Agua fresca, meaning "fresh water," is a drink popular in Mexico and Central America that purees fresh fruit with water. This recipe takes a little more time, but it is worth it. This is a peachy delight that is refreshing on the palette. Puree peaches in a blender or food processor. Add two tablespoons sugar and two tablespoons lime juice and proceed to dissolve sugar. Taste test and add more lime juice or sugar if needed. Place in a large pitcher. Cover and refrigerate until well chilled, at least two hours or overnight. Before serving stir in the club soda. Serve chilled, and garnish with basil sprig if desired.
Middle Eastern Beauty
Ingredients:
1 bottle of rosewater essence (used in baking)
1 liter of club soda
Description:
Pour ¼ cup of the rosewater essence in a pitcher. Place the sparkling water in next. Pour in a pretty pitcher. Taste test and see if you would like to add a bit more rosewater essence or not. This cool, rosy cocktail is like walking through a rose garden. I like to have a mini vase of roses displayed near, and the rosy aroma of both make one feel calm.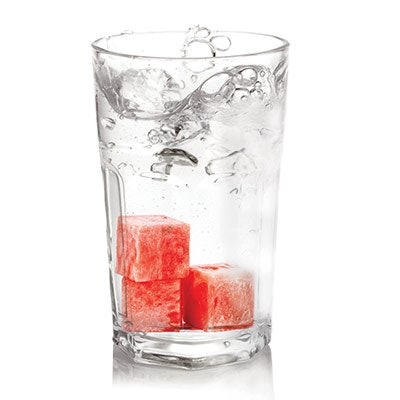 Watermelon Water
Ingredients:
1 seedless watermelon
Water (fresh, still or sparkling)
Description:
I first had watermelon water on a trip to Puerto Rico. While it is simple, it is cooling and yummy. Cut watermelon into ice cube shapes. Place them in fresh or sparkling water. Infuse for one hour on counter and one hour in the refrigerator. Serve with or without ice.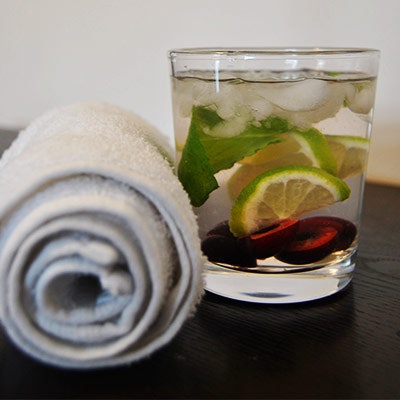 Cherry Lime Chiller
Ingredients:
8 cherries (pitted and cut in half)
1 key lime (sliced thinly)
1 sprig of mint
Description:
Add cherries, key lime and mint to pitcher of water. Let is steep at least 20 to 30 minutes. Serve with ice cubes, which you can freeze ahead with half of a cherry inside.
Think Before You Drink
I live in the south, where many women love their soda and sweet tea. We are what we eat and drink and consuming that much sugar affects your body and skin. I wanted to bring a health to my clients beyond a facial treatment or product, and you should too. If you don't have time to make the above recipes, consider a store-bought beauty drink. Just make sure you research it and its ingredients before offering it to clients, ensuring that it is going to truly benefit their body and skin. A store-bought options is a collagen powder drink mix, which helps strengthen hair, skin and nails while hydrating skin and giving it antioxidant protection. You can also purchase bottled beauty waters that are formulated to hydrate and supply nutrients to the skin.
Our spa guests appreciate not being sold everything. It is nice to share recipes, healthy ideas and other tips to help them get that radiant glow. I hope you will enjoy making and serving these, and when making them, do not forget about yourself and your staff.
We are what we eat and drink, and consuming too much sugar affects your body and skin.
Pink rose water in a glass bottle.