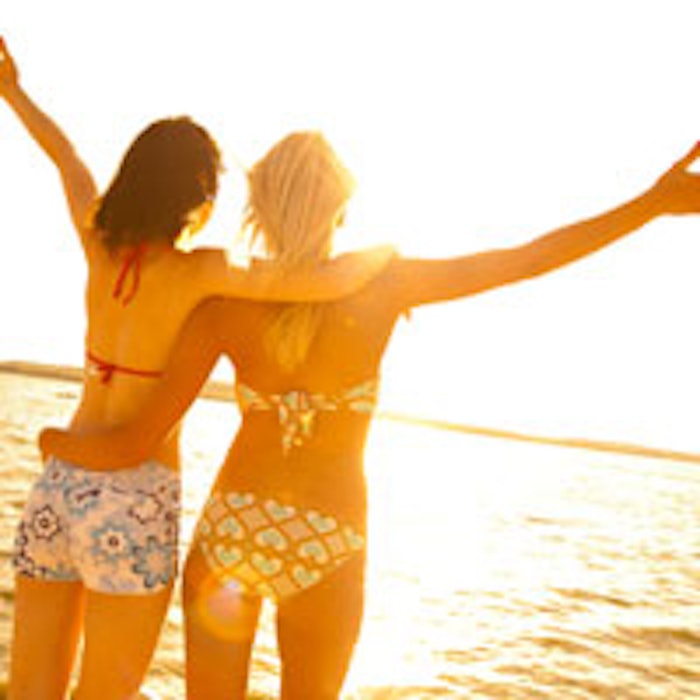 The Skin Cancer Foundation is teaching middle school and high school students about the importance of proper sun protection through its youth education program, Sun Smart U. The free interactive program gives educators the resources needed to teach students how to make sun-safe choices that are vital in preventing skin cancer, the world's most common cancer.
Increased support of skin cancer prevention in schools is one of the key strategies of the Acting US Surgeon General's Call to Acton to Prevent Skin Cancer, which was issued in July 2014. Free and easy to use, Sun Smart U allows schools to respond effectively to this call to action.
The Foundation's youth education program includes a robust section of resources for teachers as well as downloadable lesson plans which are available on the Foundation's website, www.skincancer.org. Through the program, students will learn the importance of incorporating a proper sun protection regimen, including seeking shade, wearing sun-protective clothing and using a broad-spectrum sunscreen, into their everyday lives. Students will also learn about the dangers of tanning through the real-life story of a young woman with Stage III melanoma.
"The goal of this program is to influence youth behavior at a very crucial time in their development, when sun safety behaviors can be established for a lifetime," said Skin Cancer Foundation spokesperson Jessica Krant, MD, who medically reviewed the Sun Smart U program. "There is a critical need for educators to teach their students about proper sun protection habits, as it's the best method of skin cancer prevention."
The Foundation launched Sun Smart U in 2012 to help educate students about skin cancer and encourage them to adopt healthy sun protective behaviors. To date, the program has reached hundreds of thousands of students.
"As a health teacher, I found the Sun Smart U lesson plans to be a crucial part of my curriculum," said Cindi Eggemeyer, a teacher based in Festus, MO. "As a melanoma survivor, I know first-hand how important skin cancer and sun protection education is. My students now have the tools they need to practice safe sun habits."
Sun Smart U was designed in accordance with National Health Education Standards for middle and high school students and may be particularly useful to Health, Science and Physical Education teachers. The cornerstone of the program is the "Rays Awareness" lesson plan, which includes:
A true/false activity to gauge students' existing knowledge of skin cancer;
Real-life video segments relaying the story of a young woman's struggle with melanoma; an animated segment explaining "Sun Smart Steps;" and
A quiz that helps students identify their skin type (and inherent susceptibility to sun damage) according to the Fitzpatrick scale, and then matches them with a recognizable celebrity.
Full-color images of moles help students develop an understanding of different skin cancers and how to recognize their warning signs. Additional resources include a free downloadable classroom poster and take-home skin cancer educational materials that students may share with family members. For teachers who are interested in tracking student performance, an in-class essay assignment is available, accompanied by a grading rubric.
Sun Smart U can be taught in one or two class periods and is available as a PowerPoint presentation, as well as in interactive whiteboard formats SMART Board and Promethean. Materials are downloadable, printable and projectable so that teachers can adapt the curriculum to best suit each classroom's needs. All lesson plans and supplemental materials are available to download for free on the Foundation's website, www.skincancer.org/education.
Sun Smart U was medically reviewed by Skin Cancer Foundation Medical Council Member Jessica J. Krant, MD, MPH, Founder of Art of Dermatology in Manhattan and Assistant Clinical Professor of Dermatology at SUNY Downstate Medical Center, NYC.