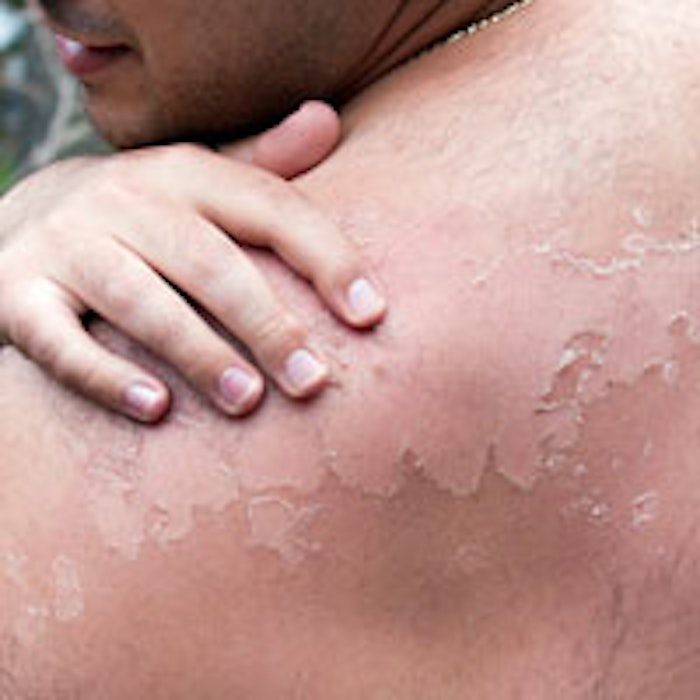 Skin cancer is one of the biggest fears for one in two outdoor workers and when the boss and staff work together the sun safe message gets through, a Queensland University of Technology (QUT) study has found.
The study, which found more than 50% of outdoor workers rated UV radiation exposure at work as one of their biggest concerns, also identified how a workplace intervention could improve workers' behaviors and attitudes towards sun protection to reduce their risk of skin cancer.
QUT in collaboration with Cancer Council Queensland and Curtin University worked with 14 Queensland outdoor workplaces from farming, construction, public service and local government industries to develop personalized sun protection action plans.
After adopting these individualized plans, the number of workers who reported using sun protection increased significantly.
Professor Michael Kimlin and associate professor Monika Janda, from QUT's AusSun Research Lab, led the intervention program and the results have been published in the Journal of Occupational and Environmental Medicine titled "Changes in Outdoor Workers' Sun-Related Attitudes, Beliefs and Behaviours: A Pre-Post Workplace Intervention."
"The message is simple, outdoor workers who see their workplace, supervisors and bosses supporting sun protection measures will follow their lead," Janda said.
"Providing better programs, which take into account the specific workplace tasks and culture can make a difference."
QUT health promotion specialist Marguerite Sendall, PhD, who was involved at the grassroots level in implementing the workplace interventions, said the study worked closely with workplaces to develop and implement a tailored sun safety plan, encouraging sun awareness and supporting sun protection practices at work.
"The program was about working together in partnership with workplaces, taking into account their individual circumstances and environment, and developing realistic and sustainable strategies," Sendall said.
"It was this partnership and customized strategies that made this study a success and led to significant improvements in the way workplaces and employees approached sun safety."
Sendall said after the 12 months intervention, the results revealed when a workplace was sun safe there was a significant improvement in the attitudes and behaviors of outdoor workers when it came to sun protection.
"For example, the proportion of workers who checked their skin for early signs of skin cancer increased after the intervention program, with 80% reporting they had conducted a skin check in the previous 12 months," Sendall said.
"Ten percent more workers also had their skin checked by a doctor. "The study found after the intervention, 20% more workers said they usually or always seek natural shade, 25% more workers wore broad-brimmed hats, 19% more wore long-sleeved collared shirts and 16% wore long trousers," she said.
Sendall said there was also a shift in outdoor worker attitudes. "The proportion of workers who agreed their workplace enforced sun protection and agreed their supervisors protected themselves increased by 10% to 76% of all workers," she said.
One of the workplaces to take part in the study was Goondiwindi Regional Council and workplace champion Andrew Singh said the tailored intervention had produced tangible results.
"At our council, after introducing the intervention, the road construction crew adopted a number of sun safe initiatives," Singh said.
"For example, the council provided portable shade structures to be used during breaks, vehicle windows were tinted and our staff swapped baseball-style caps for broad-brimmed hats.
"Overall, what we found was workers were keen to follow these sun safe measures as they saw their initiatives were welcomed and keenly supported by the mayor, councilors and management."
Sendall said the study highlighted the importance of a consistent sun safe workplace culture.
"Despite ongoing public health campaigns, outdoor workers remain a difficult to reach group but if we can take care in making the sun protection program really relevant to their personal circumstances and work environment, the potential health benefits are significant."
This content is adapted from an article on www.sciencedaily.com, October 14, 2014.