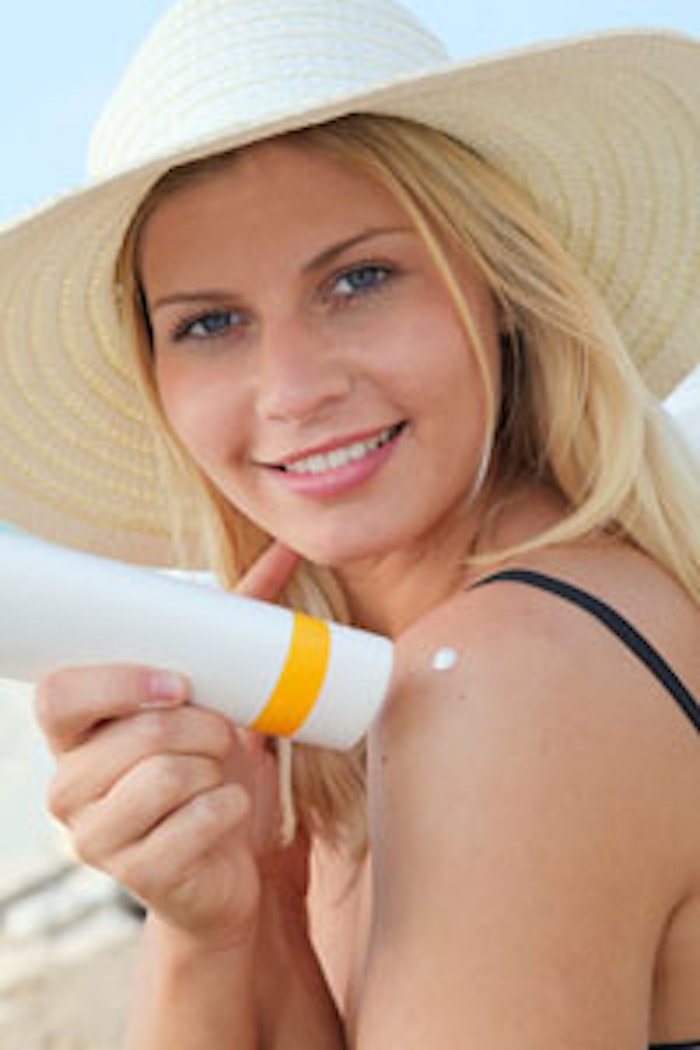 Skin cancer is the most prevalent cancer in America and one person dies of melanoma every hour. Melanoma affects people of all ages and ethnicities and it is the most common cancer in people ages 25 to 29. Skin cancer is highly preventable when people take precautions.
May is "National Skin Cancer and Melanoma Awareness Month" and Outrun the Sun, Inc. is launching Outrun the Sun in May: a month-long community outreach campaign that encourages people to be both proactive—and active—in terms of skin cancer prevention. Outrun the Sun is partnering with the Dermatology Nurses' Association, American College of Mohs Surgery, USA Track & Field and the Road Runners Club of America on this national initiative.
People worldwide are invited to register online and then run or walk any day in May—from any location—in support of skin cancer education and melanoma research. Participants take a sun safety pledge and receive important sun safety and skin cancer prevention information. They may gather teams, running clubs or participate in honor of someone undergoing melanoma treatment. Registration information is available now at www.outrunthesun.org.
Outrun the Sun offers its top 10 sun safety tips to help keep people safe in the sun:
Protect your scalp by wearing a hat. Your hair doesn't protect your scalp and incidence of melanoma of the head and neck is increasing.
Wear sunscreen with a sun protective factor (SPF) of 30 or higher.
Wear a sunscreen that protects your skin from both UVA and UVB rays.
Remember to reapply your sunscreen every two hours (more if you are swimming or sweating.)
Check the expiration date of your sunscreen. If it is expired, its active ingredients are not active!
Wear sunglasses that protect against UVA and UVB rays and the risk for ocular melanoma.
Stay out of direct sun when the rays are the strongest: between 10 am and 4pm.
Don't use tanning beds: their ultraviolet rays can increase a person's risk for melanoma by 75%.
Wear protective clothing with a built-in UPF factor in the fabric.
Remember that a white cotton T-shirt has a UPF factor of only five to seven. Wear clothing that is tightly woven and darker in color so less UV radiation reaches your skin.
Outrun the Sun, Inc. (OTS) is an Indianapolis-based non-profit organization dedicated to building awareness of melanoma and other skin cancers, educating communities about preventive measures that reduce melanoma's incidence rate and raising funds for melanoma research, leading to effective treatments and a cure. OTS is the official sun safety partner of Girls on the Run International, USA Track & Field and the Road Runners Club of America. OTS also supports melanoma research nationwide at institutions including the Mayo Clinic, Harvard Institutes of Medicine, UC-Irvine, UC-San Francisco, Wake Forest University, NYU, University of Chicago and Indiana University. www.outrunthesun.org

About the Program Partners:
USA Track & Field is the national governing body for track and field, long distance running and race walking. Together with OTS, USATF has committed to advancing sun safety education among runners, walkers and USATF members' constituencies including coaches and spectators.
Road Runners Club of America is the oldest and largest national association of running clubs, running events, and runners dedicated to promoting running as a competitive sport and as healthy exercise. The RRCA promotes the sport of running through the development and growth of running clubs and running events nationwide. It also supports the common interests of runners of all abilities during all stages of life by providing education and leadership opportunities along with programs and services that benefit all runners.
Dermatology Nurses' Association is a national professional nursing organization comprised of a diverse group of individuals committed to quality care through sharing knowledge and expertise. The core purpose of the DNA is to promote excellence in dermatologic care.
American College of Mohs Surgery promotes and advances the highest standards of patient care with respect to Mohs Surgery and cutaneous oncology through fellowship training, research, education, and public advocacy. Mohs surgery is the most effective and advanced treatment for skin cancer and the college continues to grow with over 900 members to date.