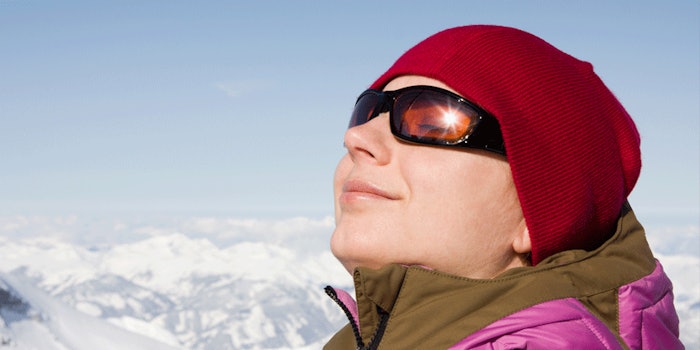 The weather outside is cooling down and there is less daylight as the season shifts. Yet, experts warn that this shouldn't be a reason to stop wearing sunscreen, because even though the sun isn't as intense as it was over summer, UV rays remain in the atmosphere.
The following are a few good reasons to convince clients to keep up sunscreen application (and wear it yourself) in the winter, as noted by Healines & Global News.
1. 10 hours of winter UV exposure equal 1 hour of summer exposure.
2. Skin is more sensitive to UV in the winter.
3. UV damage can deplete the skin's immune system.
Skin Inc. insight:
Wearing sunscreen is significant year-round, but it is sometimes difficult to get clients to wear sunscreen in the summer, let alone in the winter. Informing clients about sun protection, especially in the colder months, is vital.
Read more from Headlines & Global News website.