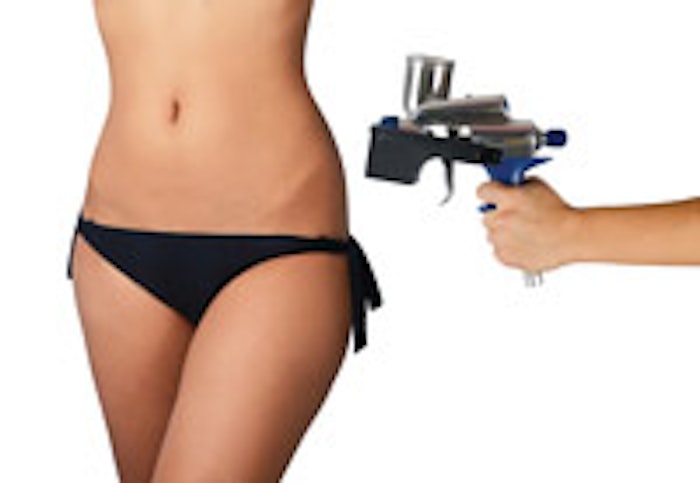 Following are 10 methods you can use to educate clients on the benefits of safe sun.
Show your clients photos of sun damage. The visuals online are shocking! Put a photo of sun damage in a frame and display it right next to your SPF products.
Create a learning center for clients. In the waiting area, decorate with sunflowers, sun products and detailed descriptions about how to practice safe sun. Print these steps on spa letterhead that clients can bring home with them.
Dress-up beach day. Accessorize your spa uniform during your sun product promotion with a sun hat, visor or Hawaiian lei. The energy from a dress-up day will spread to clients and also act as a focus for your team to promote safe sun.
Create a "safe sun" consultation. This must be customized for each client's lifestyle. To promote this seasonal and complimentary service, serve antioxidant beach "mocktails" with umbrellas in Hawaiian-style glassware to everyone who receives a safe sun consultation.
Educate your clients on the ABCDEs of melanoma. A=asymmetry, B=border, C=color, D=diameter and E=evolve. More information: www.melanoma.com.
Offer spray tanning or self-tanning body treatments. If your facility doesn't offer spray tanning, partner during the summer months with a local spray-tanning business and cross-market. Summer packages can include a body treatment or facial with a spray tan.
Model the process. If your spa is encouraging sun protection and the benefits of using an SPF, skin care professionals and the service desk team cannot be tan, unless it is through a method other than sun exposure.
Include sun protection as a retail item with every peel series. For example, if the facial cost is $75 and the sunscreen is $20, create a $95 Summer Exfoliation Facial that includes sunscreen. Clients will feel like it's a gift, and estheticians will be guaranteed the product is going home with them.
Customize and brand gift-with-purchase items. These can include beach bags, hats or cold drink tumblers with your spa logo to remind clients of their commitment to safe sun.
Utilize your partnership with your skin care vendor. Vendors can provide customized training for your team, product samples, promotional ideas, gift-with-purchase items and support for your event. Product representatives have budgets and goals to meet as well, so start planning your safe sun event now.

Founder and owner of the San Francisco Institute of Esthetics and Cosmetology since 2002, Deedee Crossett is an industry pioneer for raising the bar of undergraduate education for cosmetologists and estheticians. She can be reached at www.facebook.com/deedee.crossett and Twitter @DeedeeCrossett #10things.