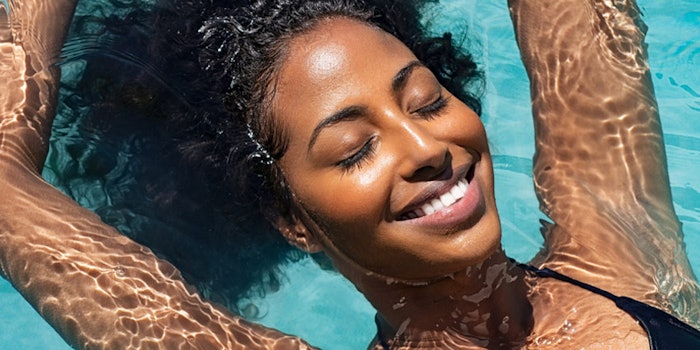 Recent statistics report that 192,310 new cases of melanoma were diagnosed in the U.S. in 2019 and 9,500 people are diagnosed with skin cancer every day in the U.S.—EVERY DAY! Skin cancer is the most common cancer in the U.S., and rates are rising.1
This issue of Skin Inc. is dedicated to better sun protection, and we are covering this topic from a few different standpoints. Mark Lees covers the top myths and misconceptions when it comes to sun care. As spa professionals, I'm sure you have heard a few, if not all, of these. "I didn't use sunscreen because it was cloudy" and "I burn first, but then I tan." Some clients are still not getting it, and it is our job as their esthetician to not only recommend proper sun care but also educate them on how to use it.
Sun protection is critical, but in the past few years, scientists have discovered that some ingredients contained therein may cause harm to marine life. Manon Pilon discusses these ingredients, adding what sun filters can still be recommended and used safely.
If you are in the market to add a few new sunscreens to your retail, and I'm hoping you are, we have provided an editor's sampling of some great ones. Also, if your clients' skin has already been damaged by the sun, find some tips on how to treat it on Page 68 in an article by Christian Jurist, M.D.
Unfortunately, we live in Western society where tan skin is sexy. So, even with all the education in the world, some clients are still going to want that bronze glow. Luckily, formulas and technology behind self tanning have grown leaps and bounds over the past few years. Join Lisa Shor and discover how you can offer self tanning to give your clients a beautiful tan and boost your bottom line.
It is winter, so although the guns might not be out, the sun definitely is. Offer your clients the best advice when it comes to sun protection and sunless tanning alternatives and give them all the confidence with none of the cancer.
Yours in Sun Protection,

Katie Anderson
Senior Managing Editor
kanderson@allured.com
Reference