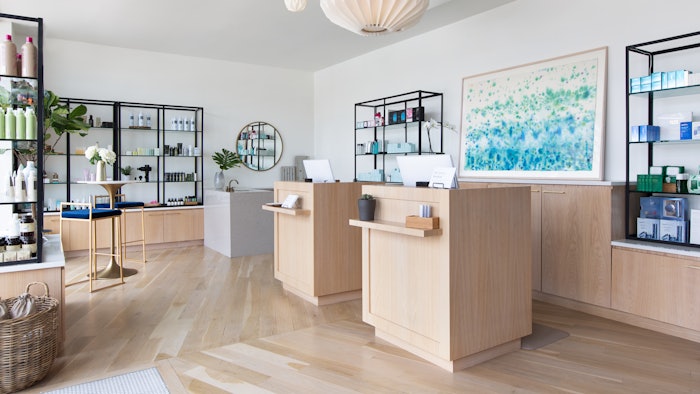 Hiatus Spa + Retreat announced it is now offering MedSpa treatments at four of its eight locations across Texas, including Inwood Village, San Antonio, Plano and Dallas. The company also announced the hiring of Bella Clifton as a new injector at its Plano location, continuing Hiatus' trend of bringing in trained medical professionals to administer medspa treatments such as injectables, dermal fillers, dermaplaning, chemical peels and more.
Related: Medical Spa Industry Slated for Robust Growth Worldwide
DermaPlaning involves removing dead skin cells and facial hair to promote deeper product penetration, reduce the appearance of acne scars and improve skin texture. Microneedling features microneedles up to 2.5mm that stimulate collagen production and treat acne scarring, fine lines, and wrinkles, loose skin, skin texture and pore size.
Medical-Grade Chemical Peels feature a variety of formulations and concentrations that target various skin concerns by resurfacing the uppermost layer of skin to reveal a healthy complexion underneath, encourage cell turnover, promote collagen and reduce the appearance of fine lines and wrinkles.
Derma Fillers are available in either Juvederm or Restylane. The injectable neurotoxins treatment is offered in either botox or Dysport Neuromodulators.
In celebration of MedSpa treatments launching at Hiatus' Dallas location, At The Hill, Hiatus will offer H-Circle Member pricing on all MedSpa treatments from March 23 to April 23. Hiatus' eight locations are in Dallas, Austin, Plano, San Antonio, Houston, Fort Worth, and Frisco. For more information on Hiatus + Spa Retreat and to book a MedSpa treatment, visit hiatusspa.com.
Sheila Garrison, co-founder of Hiatus, said, "It's been such a pleasure to build out our MedSpa team and program and expand to other Hiatus locations. We are delighted to introduce our new injector, Bella Clifton, to our Plano members and guests. I'm also very excited to bring MedSpa to The Hill, where we offer a serene day spa environment making it a one-stop place for Dallasites to look and feel their best."