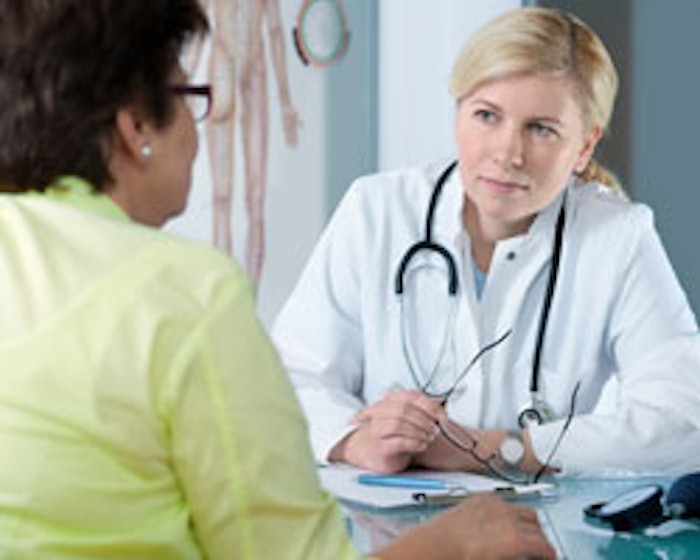 FACE TO FACE will commemorate the 20-year anniversary of helping women regain control of their lives this October. FACE TO FACE is a humanitarian program that offers pro bono facial plastic and reconstructive surgery to domestic violence survivors to repair injuries on the face, head and neck caused by an intimate partner or spouse. October is also officially Domestic Violence Awareness Month.
Over five million women a year are affected by domestic violence in the United States, with one million requiring medical attention. Domestic violence is a harrowing experience for survivors. Even more troublesome are the scars and physical damage that can remain long after the relationship has ended, serving as a haunting reminder of the past.
Karen, a 49-year-old Florida mother and grandmother endured broken ribs, broken fingers, a concussion and damage to her nose at the hands of her abuser. She received a rhinoplasty so she could breathe again through her nose. Best of all, she regained her confidence. "I want other women to know they're not alone. Today, I'm finally happy with me," she says.
"As we reach our monumental 20th anniversary we look back on how the FACE TO FACE program has made such an enormous impact on so many lives," says Dr. Stephen S. Park, president of the AAFPRS. "We are here as physicians to help women repair these devastating physical and psychological scars. At the same time, we're honored to have the opportunity to treat exceptional and brave women."
The FACE TO FACE program aims to change the lives of women and encourage them to empower their own lives and free themselves from harmful situations to go on to live successful, happy lives. The physicians who have participated in the program have helped more than 2,500 women since its inception in 1995.
Here's how it works: The AAFPRS works hand-in-hand with shelters nationwide to ensure the individual is counseled emotionally, has contacted a domestic violence shelter and is safely away from the violent relationship. Once the individual has begun the inner healing process, they will be referred to a surgeon.
"The AAFPRS surgeons donate their time and expertise to treat one face at a time and one person at a time. We want domestic abuse survivors to know that there are resources available to them to seek help, rebuild their self-esteem, and take back control of their lives," says J. Charles Finn, MD, chair of the FACE TO FACE Committee. The FACE TO FACE National Domestic Violence Project hotline is 800-842-4546.
For more information about the AAFPRS, visit www.aafprs.org.