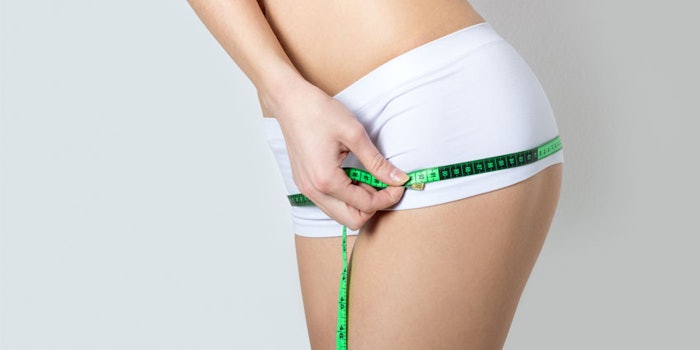 SculpSure has gained expanded clearance from the FDA for the additional treatment of the back as well as inner and outer thighs. Developed by Cynosure, the esthetic division of Hologic, the light-based fat reduction device has previously been cleared for the treatment of the abdomen and flanks.
SculpSure uses a selective wavelength (240W total output) laser to target and permanently eliminate fat cells in problem areas through customized treatment plans, which last approximately 25 minutes. The laser raises the temperature of body fat and disrupts and destroys fat cells, which are then naturally eliminated by the body over time.
"The approval of SculpSure to treat back fat as well as the inner and outer thighs is a direct response to the growing needs of our consumers, who are looking to achieve a slimmer appearance and enhance the body they work hard to maintain," said Michael Davin, divisional president of Cynosure at Hologic.